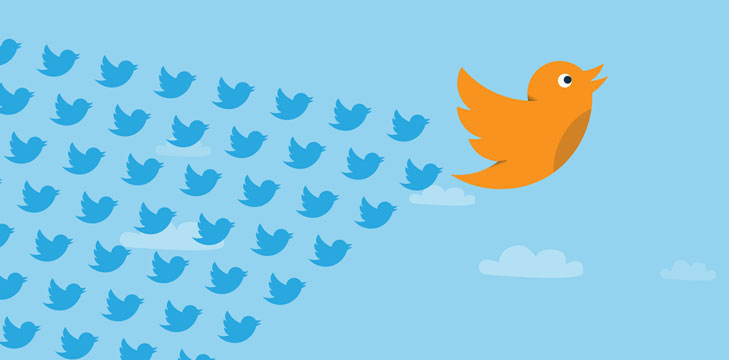 This Month, We're Covering the Best Ways to Use Twitter in Your Communications and Advocacy Work
This month's theme will teach you how to effectively use Twitter to bolster your advocacy work
We are excited to provide you with the latest communications news and strategies here in our new blog. We have a lot to say. At the same time, we don't want to overwhelm you.
We have organized our planned content to have a theme for each month, providing you different angles, strategies, and nuances throughout the month, without hopping around too much from platform to platform or medium to medium.
But don't worry: for extra timely topics and case studies, we will break in to our regularly scheduled content to deliver what you need to know as soon as you need to know it.
And each month, we hope to have something to interest everyone, from the digital communications staff or volunteers right up to your organization's Executive Director.
Our first theme of the month will be Twitter, the microblogging platform well known (and sometimes mocked) for its 140-character posts.
Twitter is one of the best platforms for reaching elite audiences, from lawmakers to reporters and policy experts to other high-level influencers.
For organizations who haven't made Twitter a major part of their communications strategy, it's time to start prioritizing this monitoring and outreach.
(For context, Twitter will be just one of the many social platforms we cover as part of our digital media toolkit series. Stay tuned for future posts on Facebook, Snapchat, Instagram, Live Video, and more!)
This month, we're going to dive right in to the meat of our most-requested content, like the best ways to engage journalists on Twitter, and what to have in your Twitter bio to look like an expert (see below for even more post topics).
We don't want to leave anyone behind. If you're newer to Twitter or want a refresher, check out ReThink Media's Twitter Tip Sheet. Or, if you're a ReThink member, ask us about our Twitter 101 training.
Stay tuned for this month's blog posts, which will cover topics like:
What you should have in your Twitter bio to look like an expert;

How to build Twitter lists (and how they're useful in your work);

Hand-picked Twitter lists of the top reporters for each of our issues;

How best to engage journalists on Twitter;

The best free tools to choose the right hashtag;

How Twitter decides what's trending, and how to maximize your chances of landing that coveted spot on the trending list;

What's the best time to post on Twitter;

Which Twitter metrics matter most; and

Using images to maximize your Twitter engagement.
Do you have something you'd really like us to cover about Twitter? Feel free to email [email protected]. We'd love your feedback!