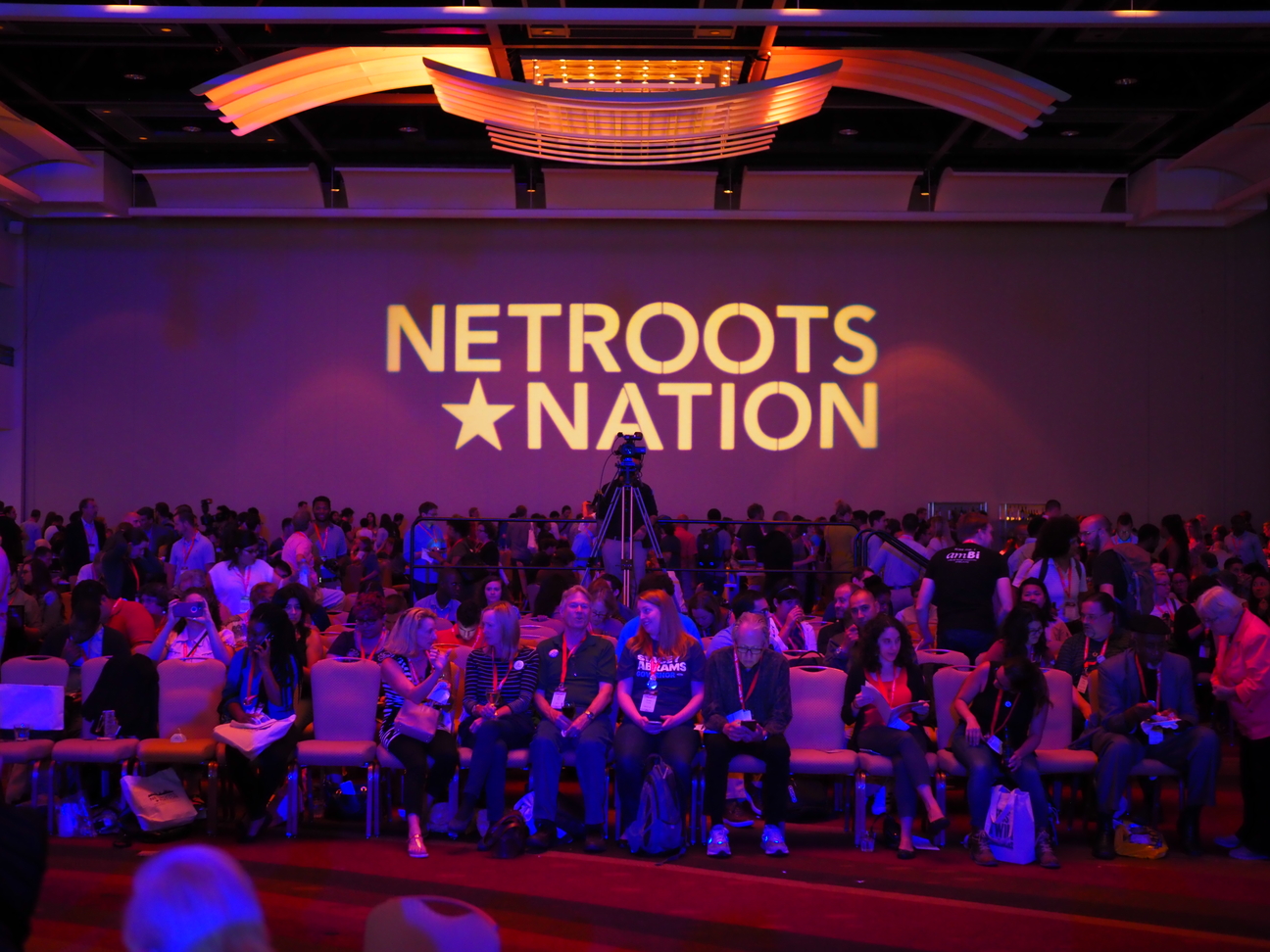 Vote for ReThink's Proposed Sessions at Netroots Nation 2018
We have proposed a great lineup of panels and trainings that we cannot wait to bring to the Netroots community—but we need your help to get there
We at ReThink Media are always excited for Netroots Nation—the panels, the advocates, the learning!—but this year, we are bouncing out of our seat (and no, that's not just because we're anticipating more than our fair share of beignets).
We have proposed a great lineup of panels and trainings that we cannot wait to bring to the Netroots community—but we need your help to get there.
Netroots lets its community of activists and organizers vote on the content they most want to see at the annual conference.
You know that ReThink's trainings and presentations always come with tailored data and case studies for our audiences and are always looking to boost the skills of attendees in the room.
Hour 1: News breaks on social media of a truck attack in Lower Manhattan. 

Hour 2: Initial media reports speculate on the suspect based on traffic cameras.

Hour 3: Local law enforcement hold press conference.


The first hours after a major crisis can be trying, even for the most experienced comms pros. ReThink Media has worked for eight years with the Muslim, Arab, and South Asian community to coordinate a collaborative communications approach to crisis response incidents.


ReThink Media's team will guide participants through an hour-by-hour crisis response simulation. In teams, participants will walk through every action they would take in response to the developing story and how they can shape the media narrative.
When does your organization reach out to faith leaders? To co-sign an op-ed? To stand behind a podium? To march alongside your advocates? Outreach to communities of faith can be much more meaningful if it's done systematically throughout your campaign, not as an after-thought before your line-up goes live.
Progressive people of faith have been on the frontlines of resisting Trumpism, including immigration, reproductive, LGBTQ, racial, environmental, and economic justice.
This panel, featuring organizers with faith-based and secular backgrounds, will share the best ways to integrate faith leaders into every part of a campaign, as well as how progressive groups can most effectively root their advocacy in the deep moral and religious tradition.
Why are we obsessed with Muslim women breaking stereotypes? Muslim women leading national feminist actions or running for office is seen as unusual because they are often portrayed as oppressed by their cultures and religion.
This poisonous and persistent perception of misogyny within Islam, even amongst those on the Left, has been used as a justification to "rescue" women from Islam and is a major contributor to anti-Muslim sentiment in the United States. It also ignores how many Muslim women derive dignity and power from their faith tradition.
This panel, featuring women leaders who are Muslim and non-Muslim, will share how progressives can be effective allies for Muslim women and root their advocacy in a feminism that is faith-inclusive.
Trump may have grabbed headlines about "fire and fury" and the size of his nuclear "button," but women legislators across the country aren't having it. Working with grassroots activists nationwide they've launched a new campaign to say "no."
From MD to CA and IA to GA, lawmakers in a dozen states have introduced bills to limit the president's authority to launch nuclear weapons.
With partners organizing around state & local resolutions, hosting activist trainings, meeting with mayors & city councilors, and launching a robust online/offline media campaign, momentum is growing to keep that nuclear button out of Trump's hands.
Come hear how to take a global issue, make it local, identify clear wins, and give folks real opportunities for action.
Trump is getting away with murder—literally. Abuses that outraged Progressives during the Bush or Obama years are going remarkably unnoticed under Trump. The more chaos he produces, the less attention complex, and important, foreign policy issues receive.
Trump's strategy of distraction has life and death consequences overseas, while robbing Progressives of the opportunity to frame a choice about America's role in the world—a choice that favors our agenda in the short and long term.
The panel will discuss ways to fix the media's "breaking news" problem, and more broadly, brief progressives on foreign policy issues, such as the Iran nuclear deal, Trump's secretive drone policy, and the massive increase in US-caused civilian casualties.
Beyond the specific sessions that ReThink Media has proposed, our vast community of nonprofit and think tank members has also submitted sessions, covering everything from fighting the Muslim Ban to expanding access to the ballot. Make sure to check out their sessions and vote, as well!