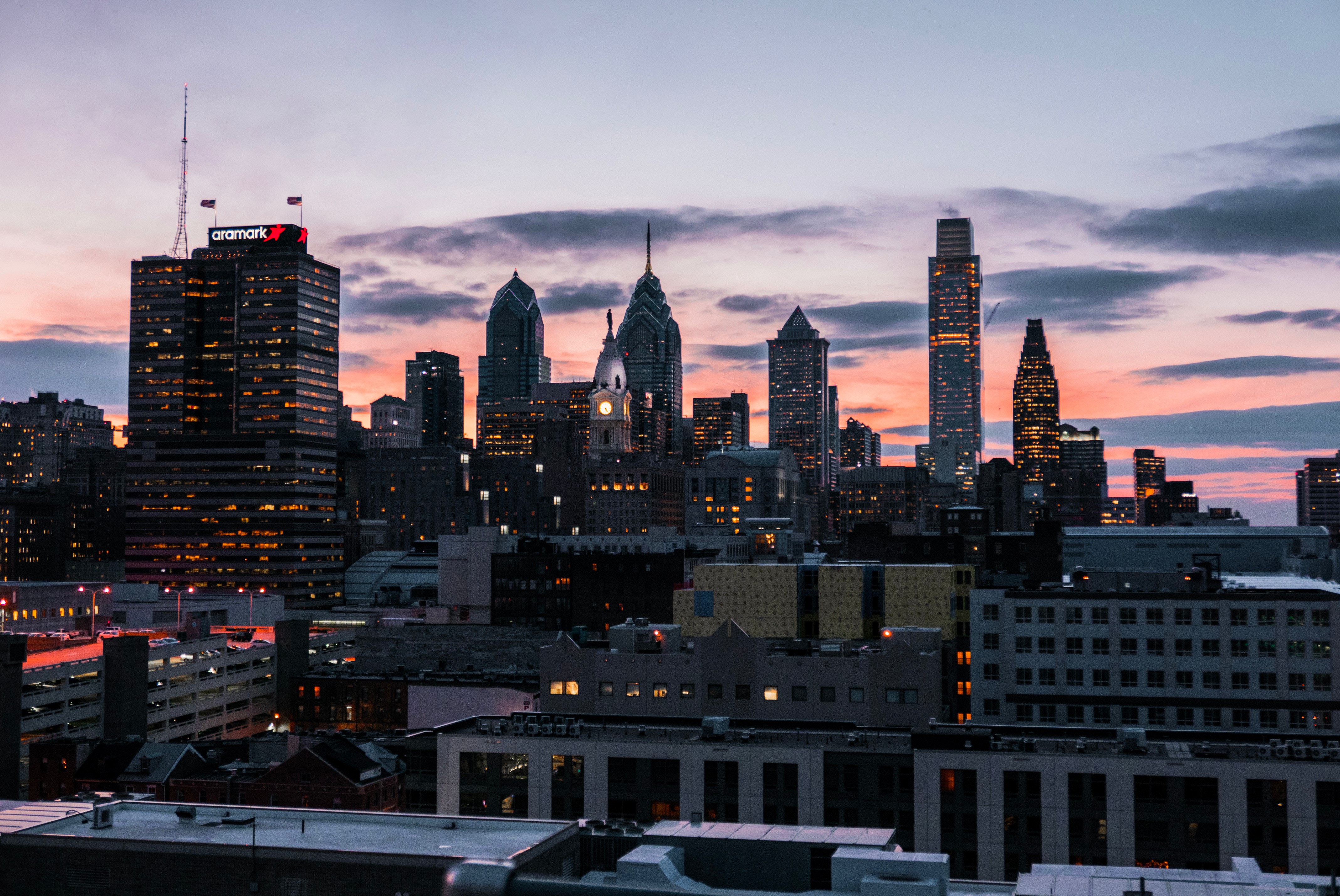 Vote for ReThink's Proposed Sessions at Netroots Nation 2019
We're planning some exciting sessions to present at Netroots this year, but we need your help to get there
The team at ReThink Media is excited to be headed to Netroots Nation again this summer, and we've submitted some timely and important sessions to share with the Netroots community. But in order to be able to share these learnings and conversations, we need your help.
Netroots lets its community of activists and organizers vote on the content they most want to see at the annual conference.
You know that ReThink's trainings and presentations always come with tailored data and case studies for our audiences and are always looking to boost the skills of attendees in the room.
Don't miss your opportunity to catch these cutting-edge sessions that draw on real-world examples from our work across dozens of issue campaigns with more than 200 nonprofits.

Vote for ReThink's proposed sessions to make sure that those outside the ReThink community have access to this strategy, too. (And, ahem, you can vote for each session once per day until the deadline.)
With Kavanaugh and Gorsuch elevated to the Supreme Court while McConnell and Trump continue to pack the federal courts with right-wing extremists, our state courts are more important than ever. The panel will expose ongoing threats that political and big-money interests pose for our state courts; how the progressive sector can leverage state courts to advance a range of issues; and why, where, and how activists can plug in to ensure independence, transparency, and accountability of their state courts.
Even though nearly every major newspaper's editorial board has championed voting rights, voting rights advocates struggle to achieve proactive policy wins. Why is that? ReThink Media analyzed more than 4,100 articles; nearly 22,000 quotations; and over 600 million tweets, and combined this intelligence with three years of public opinion and messaging research from more than five leading research firms to figure out why and how to fix it.
Come learn how we can re-center this most important civil right in the American political consciousness and build a better democracy for us all. We'll learn how to reframe our messages to better reach the public through themes and values that move people to listen to and act with voting rights advocates.
The movement to reclaim our elections from big money is rapidly growing – and winning. States and cities like Connecticut, Seattle, and Baltimore are proving that small donor-driven and publicly financed elections are returning power to voters and bolstering diverse candidates from all walks of life. Come learn how states and cities are leading the fight to shift the balance of who holds political power by strengthening the voice and role of small donors and limiting the influence of big money in elections with innovative publicly financing programs.
Muslim women leading national feminist movements––or being outspoken Members of Congress––is seen as unusual because they are often portrayed as oppressed by their cultures and religion. This poisonous and persistent perception of misogyny within Islam, even amongst those on the Left, has been used as a justification to "rescue" women from Islam and is a major contributor to anti-Muslim sentiment in the United States. Further, it ignores the fact that many Muslim women derive dignity and power from their faith tradition. This panel, featuring Muslim women leaders, will discuss the foundations of gendered Islamophobia in this country, its manifestations, and how allies can help tackle it.
Progressive people of faith have been on the frontlines of resisting Trumpism--including immigration, reproductive, LGBTQ, racial, environmental, and economic justice--and are helping lead the progressive charge into 2020. This panel of veteran progressive activists will discuss: the growth of faith-based organizing since the 2016 election; how secular organizations and political candidates can best partner with faith-based groups; and the complexities of faith-based work that values the separation of church and state.
Crisis communications is usually viewed as responding to negative events, but the same principles apply to situations you can leverage to advance your cause. Progressive advocates and candidates can expect that they will have strategic, but unexpected opportunities to engage in the public conversation and change how people approach their issues. ReThink Media has worked for 8 years with Muslim, Arab, Sikh, & South Asian communities to coordinate a collaborative communications approach to crisis response incidents. We'll guide participants through an hour-by-hour crisis of opportunity simulation. Participants will walk through every action they would take in response to the developing story and how they can shape the media narrative.
Finished voting for these sessions? (Thank you! And remember, you can vote for them once per day.) Make sure to check out and vote for the other incredible sessions that touch on issues near and dear to us at ReThink.
We look forward to seeing you in Philadelphia this summer!