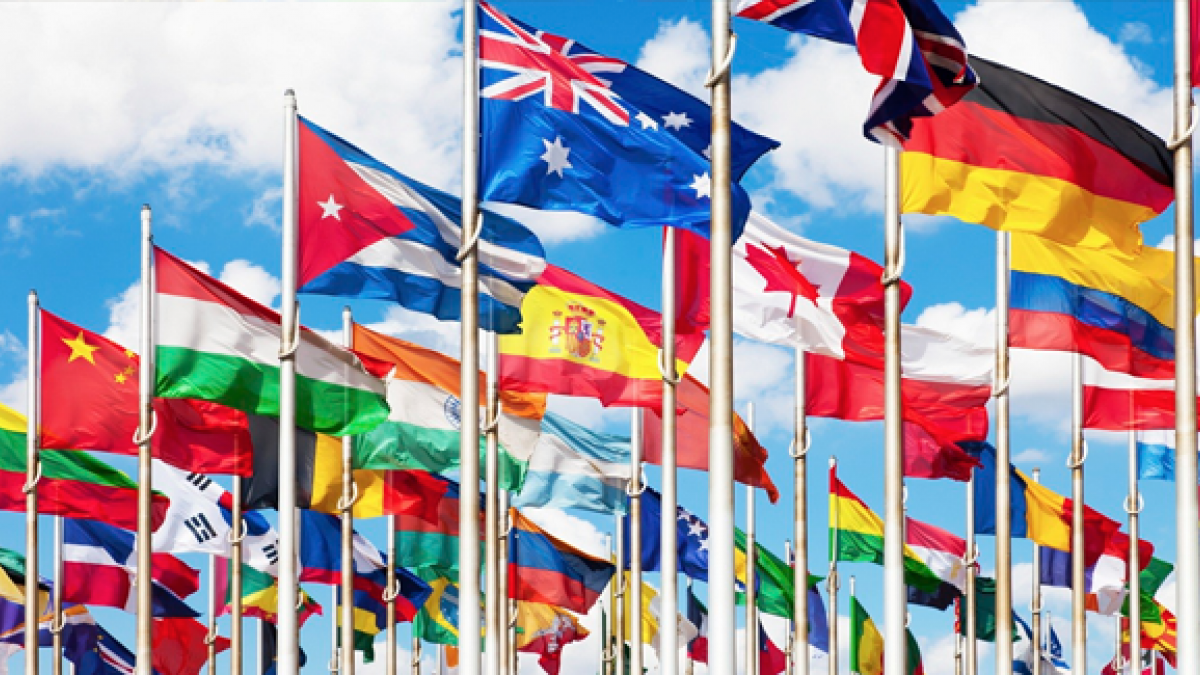 A Millennial Guide Companion: Where To Pitch Your Piece on National Security or Foreign Policy Issues
If you're wondering which publications might be receptive, ReThink has you covered
In the wake of yet even more staff turnover in the Trump Administration, advocates for national security, human rights, and foreign policy are wondering about the implications of former Secretary of State Rex Tillerson's (ahem, and National Security Advisor H.R. McMaster's and Homeland Security Advisor Tom Bossert's) ouster(s). Such high-profile news stories are a prime opportunity to pitch an op-ed.
If you're wondering which publications might be receptive, ReThink has you covered. Our newly released Millennials & New Media Guide lists the most-consumed news outlets among Millennials and Gen Z'ers.
In this post, we highlight the blogs, podcasts, newsletters, and more that are invested in foreign policy, politics, and national security. Soon, your content could be featured in any of these popular outlets.
Here's our list, along with a short summary of each outlet's tone, areas of coverage, and (if applicable) avenue to submit your piece. We encourage you to look at the Opinion sections on each site to get a sense for length, title, and topic of other op-eds.
Crooked
Crooked Media produces podcasts such as Pod Save America, Pod Save the People, Pod Save the World, With Friends Like These, Crooked Conversations, and Lovett or Leave It, and has recently begun producing written pieces, as well.
You can submit your article here.
Democracy Now!
Democracy Now! is national, daily, independent, award-winning news program hosted by journalists Amy Goodman and Juan Gonzalez. It is a liberal, political, and social discussion talk show. Interview subjects include people who share a commitment to truth, democracy, justice, diversity, equality, and peace. Pioneering the largest public media collaboration in the U.S., Democracy Now! is broadcast on Pacifica, NPR, community, and college radio stations; on public access, PBS, satellite television; and on the internet. DN!'s podcast is one of the most popular on the web.
You can submit your article here.
Foreign Desk
Foreign Desk is an international news and U.S. foreign policy news website. It is a multi-media news platform dedicated to reporting stories from around the world with an emphasis on their impact on human rights, global security, and U.S. foreign policy. *Note: this outlet is quite hawkish in its views
You can submit your article here.
Global Citizen
Global Citizen is a social action platform that covers major issues on the planet including topics on women's issues, health, education, finance and innovation, food and hunger, water and sanitation, environment, citizenship, and more. On Global Citizen's platform, you can learn about issues, take action on what matters most and join a community committed to social change.
You can submit your article here.
Jacobin
Jacobin is a quarterly left-leaning magazine that covers politics, culture, and economics in American. The print magazine is released quarterly and reaches over 30,000 subscribers.
You can submit your article here.
Long War Journal
Long War Journal is dedicated to providing original and accurate reporting and analysis of the Long War (also known as the Global War on Terror). This is accomplished through its programs of embedded reporters, news and news aggregation, maps, podcasts, and other multimedia formats. The Long War Journal details the war effort in Iraq, giving scope to each party involved in the conflict. It also lists daily death tolls, battles and outcomes, and presents continuous news about any shift in combat or uprising by militant groups. *Note: this is run by the Foundation for Defense of Democracies (FDD) which is against the Iran nuclear deal
You can submit your article here.
Mic
Mic covers domestic and international news and politics, culture, business, science, media, technology, and the millennial generation. Mic features many verticals, including Hype, The Future is Now, PayOff, MultiPlayer, The Movement, Slay, Navigating Trump's America, Out of The Office, and Strut. The tagline reads, "Next generation news and politics."
You can submit your article here.
Mother Jones
Mother Jones was established in 1976 and written for independent thinkers, and is now both a print magazine and an online news source. It features exclusive and provocative articles that cover social, political, cultural, and environmental issues and challenge readers with new perspectives and solution-oriented approaches to the complex issues of our times. Mother Jones' topics of interest include criminal justice, corporate wrongdoing, poverty, LGBT issues, political influence, and international policy and trade.
You can submit your article here.
Salon
Salon targets the general interests of the online creative and alternative communities. Sections include: News, Entertainment, Books, Life, Sustainability, Tech and Business, and Food. Entertainment features movie, music, and television reviews, interviews, and critics picks.
You can submit your article here.
Slate
The site was founded in 1996 and provides analysis and commentary about politics, news, and culture. Slate examines current event through a critical lens and offers fresh perspectives on the arts, business, technology, science, and more. Additionally, it features blogs, podcasts and videos, and an active reader discussion forum, The Fray. Sections include Briefing, News & Politics, Arts, Life, Business & Tech and Science.
You can submit your article here.
Task and Purpose
Task and Purpose is a news and culture site geared towards the next great generation of American veterans. They offer an outlet for well-written analysis and commentary on veterans and greater military affairs. The wards in Iraq and Afghanistan are coming to an end, and what results is a new kind of American veteran.
You can submit your article here.
Quartz
Quartz is a sister publication of The Atlantic. It features the latest business and financial news, with in-depth statistical analysis, emerging trends and more. Quartz is a digital news outlet, born in 2012, for business people in the new global economy. They publish journalism with a broad worldview, build primarily for the devices closest at hand: tablets and mobile phones.
You can submit your article here.
The Daily Beast
The Daily Beast is dedicated to news and commentary, culture, and entertainment and also serves as the online home for Newsweek magazine.
You can submit your article here.
The Intercept
The Intercept launched in 2014 to provide an outlet for fearless, adversarial journalism. The award-winning digital magazine produces original investigative reporting, analysis, and multimedia content focusing on national security, politics, civil liberties, the environment, international affairs, technology, criminal justice, media, and more.
You can submit your article here.
The Young Turks
The Young Turks is the largest online news show in the world, covering politics, pop culture, and lifestyle. The teleprompter-free show is one of the top YouTube partners, with more than 38 million views a month and more than 1.6 million total views on The Young Turks YouTube channel.
You can submit your article here.
Truthout
Truthout is a nonprofit organization and website that focuses on political news and analysis. It discusses current events and news and offers political commentary. It focuses on the Democratic process and aims to offer readers an independent voice that keeps them informed and knowledgeable of events in American politic.
You can submit your article here.
War on the Rocks
War on the Rocks is a platform for analysis, commentary, debate, and multimedia content on foreign policy and national security issues through a realist lens. It features articles and podcasts produced by an array of writers with deep experience in these matters: top-notch scholars who study war, those who have served or worked in war zones, and more than a few who have done it all.
You can submit your article here.
After you've figured out where you want your op-ed placed, remember the rules of pitching:
Keep it short, keep it newsworthy, and offer a concrete resource.
Good luck placing your piece, and happy pitching!
Are you a member of the ReThink community and would like a copy of the Millennials & New Media Guide, hot off the press? Email [email protected] or reach out to your ReThink contacts to request a copy.