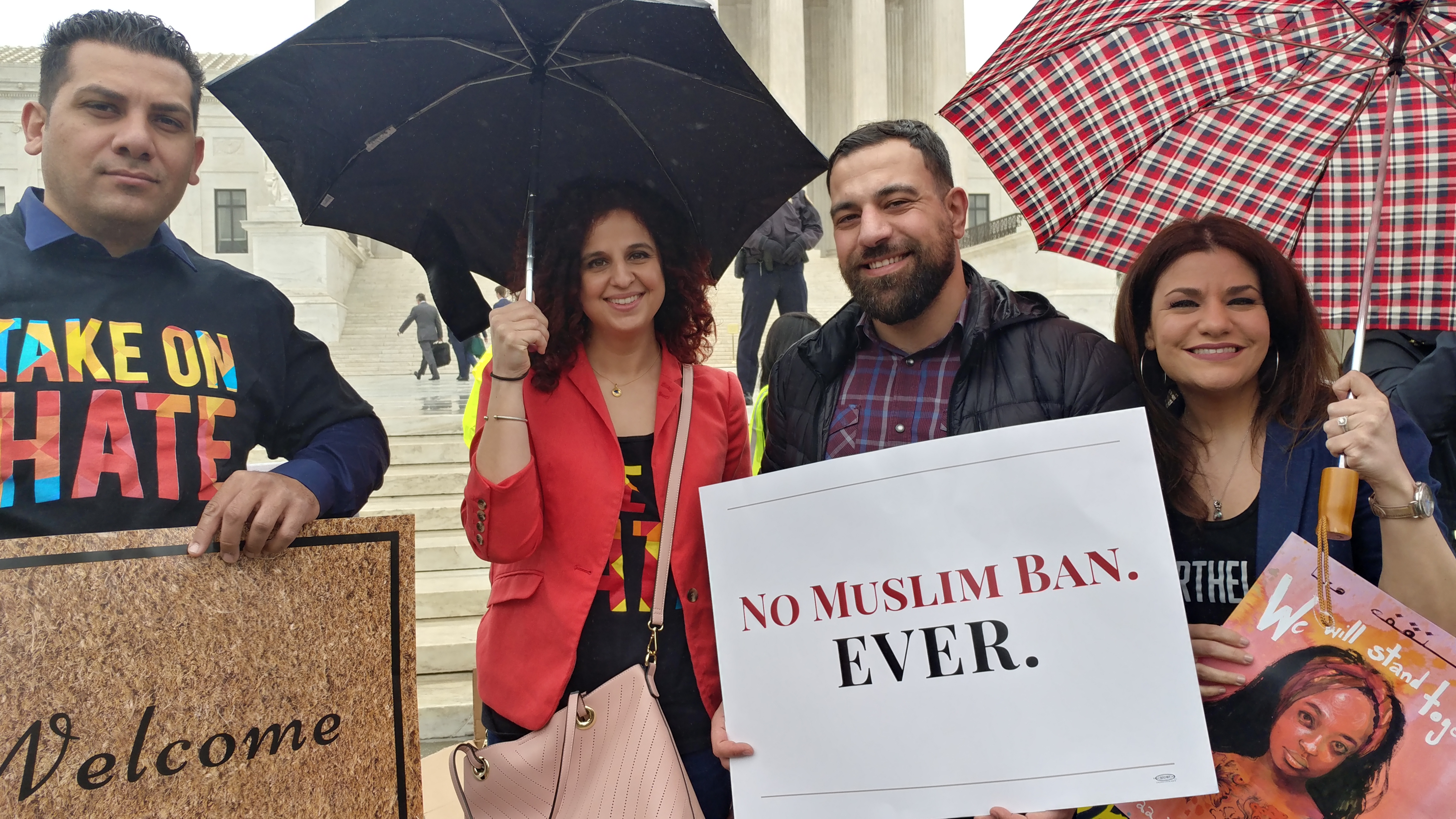 #NoMuslimBanEver: Top Performing Posts During Muslim Ban Oral Arguments
Review of the online #NoMuslimBanEver conversation surrounding April 25th's Supreme Court oral arguments on the Muslim Ban.
This morning, the Supreme Court heard oral arguments for and against the Muslim Ban. On the heels of a powerful digital week of action against the Muslim Ban, many organizations were active at the SCOTUS steps and online today, raising their voices in opposition to the Muslim Ban.
The community used the hashtag #NoMuslimBanEver, which trended nationally during the oral arguments and rally this morning.
The following are some of our favorite over-performing #NoMuslimBanEver posts from organizations and individuals, along with key takeaways we can learn from these tweets' performance:
Key Takeaways
Don't just say what you're against; remember to say what you're for. The tweets from Zahra Billoo, Religious Freedom Center, Sen. Bob Menendez, and CAIR-MN in particular speak to the specific values we're standing up to defend when we say #NoMuslimBanEver.
Tweets with powerful, uncompromising language win the day. Strong statements like "We declare #NoMuslimBanEver" and "We reject white nationalism" are easy to get behind.
Bring powerful quotes and imagery from an event like this rally straight to everyone's Twitter feed. Live-tweeting with photos and quotations, or live-streaming video, can engage Twitter users across the country and include them in the moment-to-moment emotional impact of an event like this. Images in particular make an online audience feel like they're at the steps of the Supreme Court building, makes it more likely to capture users' attention as they scroll through their Timelines, and takes advantage of social platforms' algorithms, which favor content with images.
Remind us of the bigger fight. Messaging that uses a current event like today's rally to point to the larger values at stake––and Americans' history of defending them––remind audiences what you're really talking about: in this case, fighting anti-Muslim bigotry.
As we await the Supreme Court's ruling on the Muslim Ban (expected in June), it will remain important that organizations raise their voices online and implement the above strategies to ensure that they are heard.
What were some of your favorite social media posts and reactions to the oral arguments? Tweet us your thoughts at @ReThinkRights!