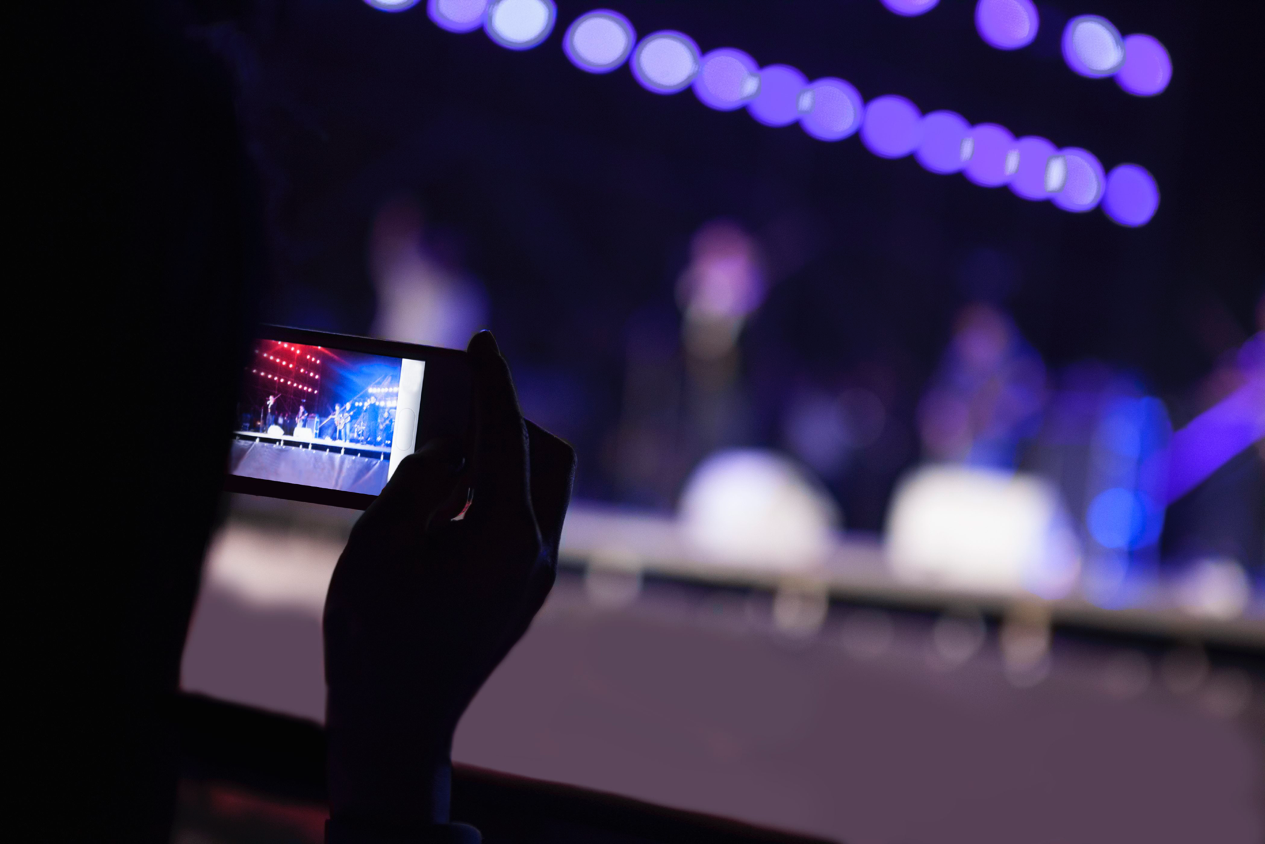 Thinking About Livestreaming? Consider This Your Crash Course.
Should your organization be going live? Which platform makes the most sense for your audience? What do you need to know to get started?
Load any social media site and you'll be inundated with videos auto-playing. But increasingly, those videos aren't prerecorded or edited — they're completely live!
Following the success of livestreaming apps Periscope and Meerkat (the "it" app no one could stop talking about a couple years ago), more popular social media sites like Facebook, Twitter, and Instagram have all hopped on the livestreaming bandwagon.
Nonprofits are also increasingly taking advantage of the ubiquity of livestreaming, inviting their audiences for "behind the scenes" glimpses at their operations and events.
Should your organization be going live? Which platform makes the most sense for your audience? What do you need to know to get started?
Consider this your crash course.
Why Should You Livestream?
Livestreaming is a powerful tool to use when delivering your content to your followers and other viewers. It is the most up-to-date information a follower can receive from a company, organization, or person they are following because it allows the audience to interact and view the content in real-time. Due to interaction and viewing in real-time, livestreaming events makes your content more exclusive and gathers more engagement because your viewers are seeing your news as it unfolds, making it much more exciting to weigh in and potentially have their voice heard at your event.
Plus, as social media sites are optimizing their algorithms to favor live content (because that garners such high engagement rates), going live may get your content in front of a wider audience than it may have after the fact. No video editing software AND your content may perform better? Win-win.
When Should You Livestream?
What types of situations would be good for livestreaming? This question comes up frequently among our members.
Here are some scenarios that would be great to capture live:
When news breaks: Go to the location where the event is taking place. Show your viewers a different perspective than what they will be seeing on news channels with a different view point, conversation, and individuals speaking with you.

For instance, if there is a Supreme Court ruling or a new Executive Order announced that your organization has a position on, head on down to the protests or rallies happening at the court, White House, State Capitol, or wherever else your allies are gathered. Give a live reaction and/or talk to people on the ground there about what just happened and why it matters.

Alternatively, as breaking news occurs, you can have your experts go live, even from their desks or another convenient location, and share their take on the matter. Expert perspective, as people are wrapping their heads around the news, is a great way to make sure your message is heard and included in the framing of the story.

A Q & A session: Do a sit-down with your expert or executive director and let your audience ask questions live. Your followers can comment on your live video with questions and either you or the person you are interviewing can answer back. The live mode will make the audience feel as if they are at a live event experiencing the discussion and it is a great tool to get audience interaction and more interest from followers.

A poll or survey you want your audience to respond to: For instance, see how End Citizens United went live to ask their audience whether they agreed with Justice Ruth Bader Ginsburg that Citizens United should be overturned. Even if your organization isn't gathering intelligence that helps shape their strategy, it is a way to game the Facebook algorithm to garner engagements, which can help your future content perform better.

If your protest or sit-in is so compelling that the Speaker of the House cuts the cameras on the floor. You know, hypothetically speaking.
Which Platform Should You Use?
Now that you have a little bit of information on when and why you should live stream, let's look at how Facebook, Twitter, Instagram, and YouTube have integrated the live feature on their platform by looking closely at the pros and cons of the feature.
Facebook Live
Facebook has more than 2 billion users – by far the largest social network in the U.S.
What was once reserved just for celebrities and other influencers has been opened up to the masses (and specifically, to organizations' pages). Anyone with a Facebook account can go live—no need to get verified first.
Using Facebook Live, organizations and spokespeople can use the tool to build their brand and showcase their work in real-time.

PROS:
Facebook Live allows users/Pages to schedule their broadcast up to a week in advance with a "waiting room," where users can gather before you begin the live stream. This way, it looks like there is a large audience right off the bat, rather than having just one or two users trickling in as you start your stream.

It also allows your followers and friends to subscribe to "live" notifications; Facebook notifies them when you are live, making a higher engagement and viewership rate for your video.

While your followers are viewing your livestream, you can see real-time reactions by looking at comments and Facebook reactions. This feature lets you know how your audience feels about your content in the real-time and you can interact with them.

Facebook allows you to save your livestream and post it in your feed. Here, other followers and friends can view the stream. It also allows them to share your video on their feed as well.

Facebook Live offers broadcasters the opportunity to earn revenue off their live stream if they have audiences larger than 300 people. This, however, can also be downside because if ads are placed in your live stream, it could distract your audience.
CONS
Facebook Live streams have a limited time of 4 hours. While this is longer than what other livestreaming apps allow, it may not be long enough for some streams, such as for a long panel or an all-day event. (Note that keeping engagement high on a long broadcast is a LIFT.)
Periscope and Twitter Live
Periscope
This was one of the earliest and most popular apps for livestreaming. It was so successful that Twitter quickly purchased it, allowing Periscope users to easily stream live to their existing Twitter audiences.
Members of Congress LOVED Periscope, using the tool to engage with their constituents and show them the work they were doing for their districts. In fact, one of our favorite uses of Periscope was done by quick-thinking lawmakers and their staff.
U.S. House Democrats staged a sit-in on the House floor, demanding a vote on gun control legislation. U.S. Speaker of the House Paul Ryan, by declaring the House in recess, had the C-SPAN cameras turned off, minimizing the number of people who would see the sit-in.
But the savvy protesters turned to Periscope to live-stream the sit-in
—streams that C-SPAN carried instead.
Several of our member organizations also used it, including the Arms Control Association, Issue One Reform, and the Sikh American Legal Defense and Education Fund (SALDEF).
Now that it isn't the only show in town, it's fair to discuss its pros and cons.
PROS:
Since Twitter purchased Periscope, you don't need a separate Periscope account to broadcast to your Twitter followers.

Periscope is great for impromptu live stream because it is very easy and quick to use.

If you decided to go live on Twitter, your followers on both Twitter and Periscope can view it, making it even easier for your audience to like a video and share the link.

Periscope offers a feature to broadcast to just a specific people or broadcast to Twitter writ large. This is a great tool for organizations that want to target only a certain audience, such as an activist training.
CONS:
Whenever your audience comments on your video, it shows on the screen (over the video), making it hard to view the actual live stream.

Everything that you post on Periscope is automatically public as the default. If you wanted one of those more selective audiences, you would have to change the privacy every time.

Periscope only lets you stream through a mobile phone and not a desktop.

After livestreaming on Periscope or Twitter, you can post the recording. However, the recording will only last for 24 hours. After the 24 hours, your followers cannot get access to it unless you saved your video and posted it elsewhere.
Note: All of these still ring true for Twitter Live. Everything is the same, but now you can livestream directly from the Twitter app without needing to download the Periscope app.
Instagram Live
Are you one of the nonprofits diving into Instagram? We're sure you've seen that Instagram also recently rolled out livestreaming capabilities.
PROS:
Instagram Live gives your audience the ability to comment and "like" freely as the broadcast goes on.

Not sure if you want the "trolls" to comment? Instagram offers a feature to turn off comments.

You can also "pin" a comment, so that it appears at the top of your livestream and new viewers can read it. (Make sure this is a good one!)

Instagram gives you the option to choose who you want to give access to when watching your stream.

You can block followers off your livestream and your Instagram Story.

The app now offers a new feature that allows you to post your live stream to your story for 24 hours.

The app also has a feature where push notifications are sent to followers stating that you have gone "live." However, the downside to this feature is that not everyone who follows you will get a notification because Instagram uses an algorithm to determine who to notify. (Thanks, Facebook.)

Once the live video ends, you can now download the recording and post the broadcast on a platform with a longer shelf life.
CONS
You cannot use flash lighting during live video mode. Be cognizant of your lighting before you start your live broadcast.
YouTube Live
YouTube live is a great tool for streaming events and conferences.
PROS:
YouTube offers two types of live streaming: You can "stream now," which will start a live video right when you press the button or you can pre-schedule an "event." This feature is more ideal because you can embed the video into any webpage.

YouTube Live allows you to view who is watching your stream live in the producer dashboard. This gives you a great view on the type of people who are interested in your content (people you can target with more information in the future!). The dashboard also allows you to interact with your audience by chatting with them.

After the broadcast is over, YouTube allows you to add a promotional video which includes highlights from the event on your YouTube channel.

YouTube allows you to run ads in your livestreams if you have more than 10,000 views on your channel. Also, if eligible for ads (which many are not), YouTube will trigger ads to serve on your content and share revenue. However, this can be distracting for viewers when watching your livestream.
CONS:
Not just anyone can go "live" on YouTube. You need to get verified by YouTube first before you can even stream a live video or event. (This may only take a few minutes but could take longer to get approved.)

You also need a Google account before starting.

YouTube claims and gets access to your content once it broadcasted or uploaded for their advertising.

If you need to stop your live event/stream or restart it, you will have to create a new event or stream, resulting in a new link and embed code to be created. Pausing for lunch? You need to let people watch you eat, have dead air, or send a whole new link post-lunch.

YouTube is a website that gets blocked a lot around the world. Wondering how this involves you? Your audience around the world may not get access or be able to see your content, resulting in fewer viewers for you.
Bottom Line
Which platform should you choose? Well, it depends. (Just the answer you were looking for!)
Consider which platforms you have the largest following on, who you are trying to reach, and where that audience spends its time.
Are you trying to reach journalists or lawmakers? Twitter/Periscope is a pretty good bet.
Are you trying to reach your grassroots activists? Facebook Live offers a lot of benefits.
Are you trying to reach a younger audience? Maybe give Instagram Live a try.