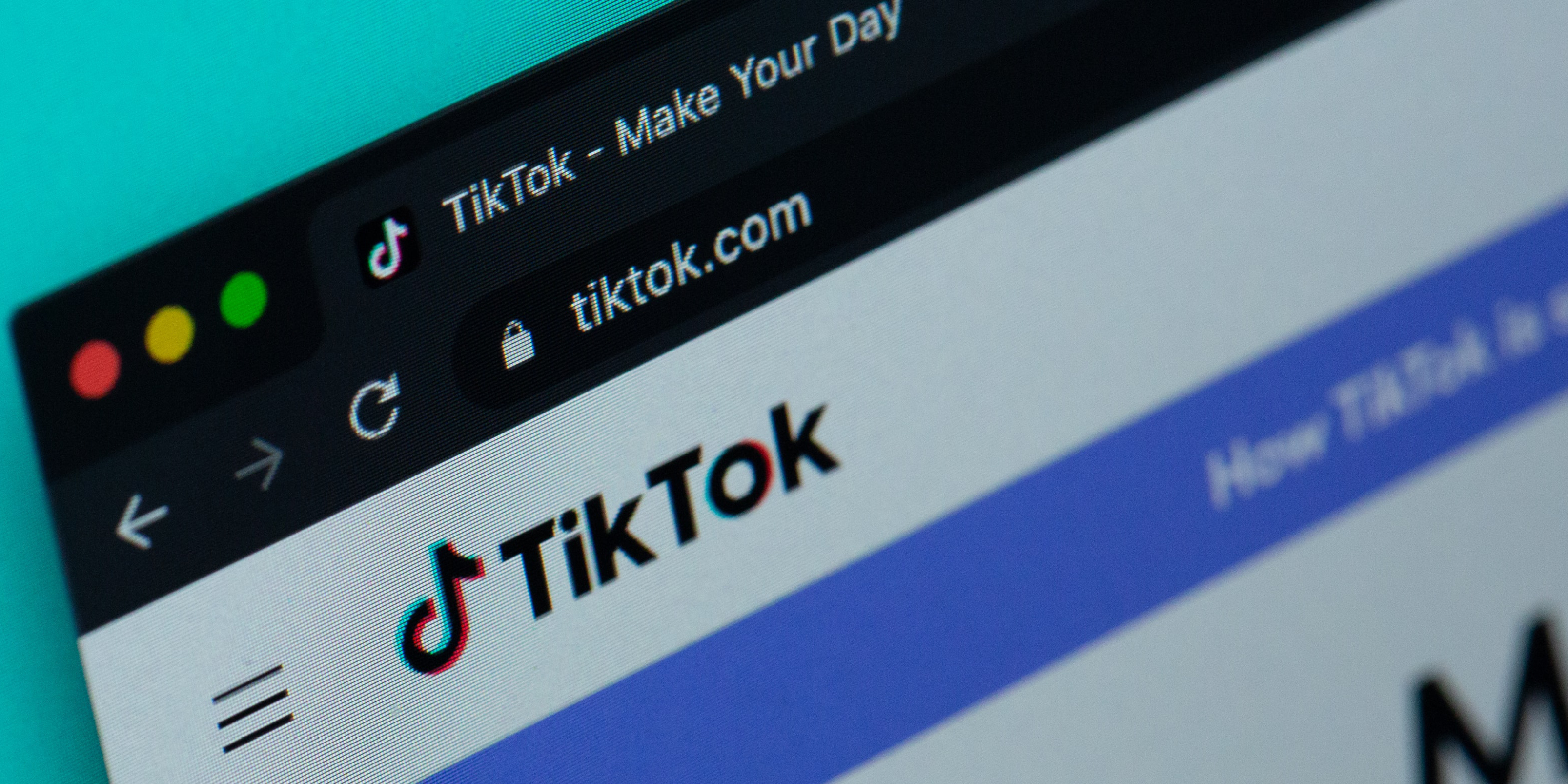 TikTok Best Practices for Advocacy Organizations
Social media trends seem to change every day, but one trend that isn't going anywhere is TikTok.
This video-only app is one of the fastest-growing social media platforms, and it now has almost as many active users as Instagram, despite being a relatively new phenomenon.

What originally started out as a dance-centric app geared towards teenagers now has more than 500 million active users and more than 1 billion accounts. TikTok now serves multi-faceted purposes, from sharing breaking news and updates, organizing collective actions to shut down problematic opposition tip lines (like the Critical Race Theory one in Virginia or the anti-abortion one in Texas), and educating viewers on complex policies and political developments.

The app is still predominantly used by younger Americans: Among Gen Z, TikTok is now more popular than Instagram, and 41% of the TikTok audience is between the ages of 14-24.
TikTok presents a unique opportunity for advocacy groups looking to reach new and younger audiences and expand their reach as the platform continues to quickly grow.

Starting a new social media account can seem daunting—but it can also be an exciting and impactful addition to your organization's online presence. Here are the top tips you should know when creating advocacy content on TikTok.
1. Become Familiar with the Platform
The only way to truly understand social media platforms is to use them yourself on a regular basis. Start by creating a free account on TikTok and poking around the "For You" page.
Search for your interests (there are many niche TikTok communities, from #booktok to #foodtok)—and importantly, follow advocacy and nonprofit pages to see how other organizations in your sector are approaching the platform.
via @genzforchange on TikTok
2. Follow Trends on TikTok—Then Imitate
Once you're familiar with the platform, you'll likely start to see trends appear on the For You page. TikTok trends are when multiple accounts use the same format and the same sound or song in their video, sometimes with the same or different subjects. Trends are a great way to get your content in front of more eyeballs.

TikTok trends are changing all the time and are different for everyone depending on the algorithm. The best way to stay up-to-date is to spend time on the platform. When you see multiple videos in your feed using the same format and sound, you can organize a quick brainstorm to think through how you can apply the trend to your own issue area. Just make sure to move fast; trends change every few days, so you'll want to make sure to upload your video before the trend expires. Jumping on a trend towards the beginning of its lifecycle can increase views and engagement on your video—but waiting too long to replicate a trend that's no longer popular can result in hit or miss content.
3. Optimize Your Posts and Make Your Content Accessible
When uploading videos to TikTok, it's important to optimize as much as possible. Dimension-wise, vertical videos do best on TikTok (dimensions should be 9:16, also known as 1080×1920 pixels). Vertical videos are filmed on smartphones, while landscape videos (16:9) are primarily filmed using DSLR cameras and more professional equipment. Whenever possible, you want to always upload videos that are in the vertical format, not landscape, as users will view the video on mobile primarily.

Other ways to optimize your content include adding relevant hashtags (use 3-5 hashtags per post), using creative and trending effects, and whenever possible, increase the accessibility of your content by adding subtitles and captions.

4. Tell A Story
Social media is all about storytelling. Your content should connect your issue area to people's lived experiences, and any text paired with your content should ideally have a clear beginning, middle, and end.
"First, I use the text to establish a problem or grab attention. I usually address people's fears and concerns right off the bat. And then, step by step, I solve the problem," explained LaterCon speaker and TikTok expert Sawyer.

A lot of social media users have their sound off while scrolling, so it's important to grab people's attention in the first 3-4 seconds they see your video. You can think of the beginning of your video like the movie trailer for the rest of the video; start with a bold statement or hook to pique the viewer's interest.

"Imagine your perfect viewer is sitting and watching your video with the sound off. What text can you put and what story can you tell that will convince them to turn their sound on?" asks Sawyer.

5. Post Regularly
Once you've posted a few videos on TikTok, you'll likely start understanding the platform better, especially how different content performs. Don't be afraid to experiment with different video formats, sounds, and styles until you find what works best for your channel.

The TikTok algorithm rewards consistency, so aim to post a few times a week, if possible. Remember, your videos can be short: anywhere from 10 seconds to 1 minute when you're just starting out. The maximum video length is 10 minutes, but the app still primarily consists of short videos. And when you're just getting started, it's best to stick to short videos until you become more familiar with the platform.

Once you've gotten a feel for the type of content on TikTok, you should practice learning how to edit videos. Here is a handy tutorial that covers all the basics on how to shoot and edit your videos.

6. Moderate and Engage
Engagement matters. The algorithm factors in how much viewers engage with your content (likes plus comments), as well as how much your account engages with other content on the platform. To further boost your videos, make sure to like and respond to all comments on your videos whenever possible. Stay active on the platform, like other videos by partner advocacy organizations, and leave comments on videos to further your organization's visibility.
TikTok's Q&A feature offers another way to boost engagement and connect with your audience by giving creators an easy way to answer questions. You can respond to viewer comments with spin-off videos or directly during live videos—in fact, it's highly encouraged and used by many creators on the app.

7. Adapt Content for Other Channels
Your TikTok content can and should be adapted for other platforms. If you're filming your video outside the TikTok app, and then editing in the app, you can take those same native video clips from your phone and upload them to Instagram Reels and YouTube Shorts. Reels and YouTube Shorts were both designed to mimic TikTok, and while the platforms aren't exactly identical, if you have the capacity, it's worth repurposing the content for these different channels in order to expand your reach. Just make sure not to upload videos with the TikTok logo onto Reels or Shorts (other platforms will decrease your reach if the TikTok logo is visible) and vice versa—don't upload a video with the Instagram logo onto TikTok. You can use SnapTik to download any TikTok video without the watermark, and SnapInsta to download any Reels video without the watermark.

Confused about how TikTok differs from Reels and Shorts? Here's a helpful blog that breaks down the similarities and differences between these three apps.

Speaking of other platforms, when you're just starting out, you likely will only have a few followers on your TikTok account. To increase your follower count, promote your brand new TikTok account by writing up an announcement, paired with a colorful graphic. Then, send it to your email list and promote your new TikTok on your other social media accounts (Facebook, Instagram, Twitter, etc).

8. Incorporate a Call to Action
If you work in the advocacy sector, you likely are involved in multi-faceted campaigns that require motivating grassroots supporters to take action. And while your social media content and goals should be diverse, incorporating calls to action into your content strategy is a great way to reach new audiences and motivate viewers to get involved with your campaigns. You can add the CTA in the share text and/or at the end of the video—just make sure to make it brief and to the point!

"Having specific calls to action was more important than getting a lot of likes," said Michelle Sagan, Digital Media Manager at the National Down Syndrome Society. When one of NDSS' videos went viral on TikTok, more than 2,000 new users interacted with its advocacy page on VoterVoice (which was linked in their profile bio).

Your organization can do the same by adding a link to petitions or other advocacy actions in your profile bio. If you have multiple asks or multiple links, you can utilize Linktree, a service that allows you to compile a few different links on one page (here is a great example from the TikTok account Action4Climate).

9. Monitor Analytics
As your content strategy on TikTok expands and evolves, you'll want to use analytics to get a more in-depth look at how your content is performing.

The basic metrics you can look at include video views and engagement (likes plus comments). You can see both of these metrics easily by going over to your feed and then clicking on each video.

But TikTok also offers more advanced analytics—like average watch time, total play time, reached audience, and more, all of which should help you gauge the success of your content strategy. Of these advanced metrics, watch time is the most important to monitor, and will determine how much the algorithm pushes your video out.

To access the advanced analytics, head to Account, then Creator Tools, and finally Analytics to view all of your videos and the advanced metrics mentioned above.
Utilizing TikTok Analytics will allow your organization to set engagement goals that are achievable and based on real-time data. Some possible benchmarking goals your organization may consider are:
Reaching 100 followers in the first month
Doubling video views in from month 1 to month 2
Having a TikTok receive over 100 likes
How will you gauge success?
10. Be honest about your team's capacity
You may be wondering, how much time is all of this going to take? Most non-profit and advocacy organizations only have a select few staff to focus on social media and communications work (if that!), and those staffers usually have limited capacity. There's no way to beat around the bush with this: launching a new platform and creating new content can take a lot of time (a few hours a week, at the very least). But by dividing up the work over multiple months and incorporating new video content into other campaigns and your content strategy on other platforms, you can make your life a whole lot easier.

If you want to start a new account from scratch, start researching and getting familiar with the platform now. Then level up in a few months and increase your posting frequency to maximize your reach.