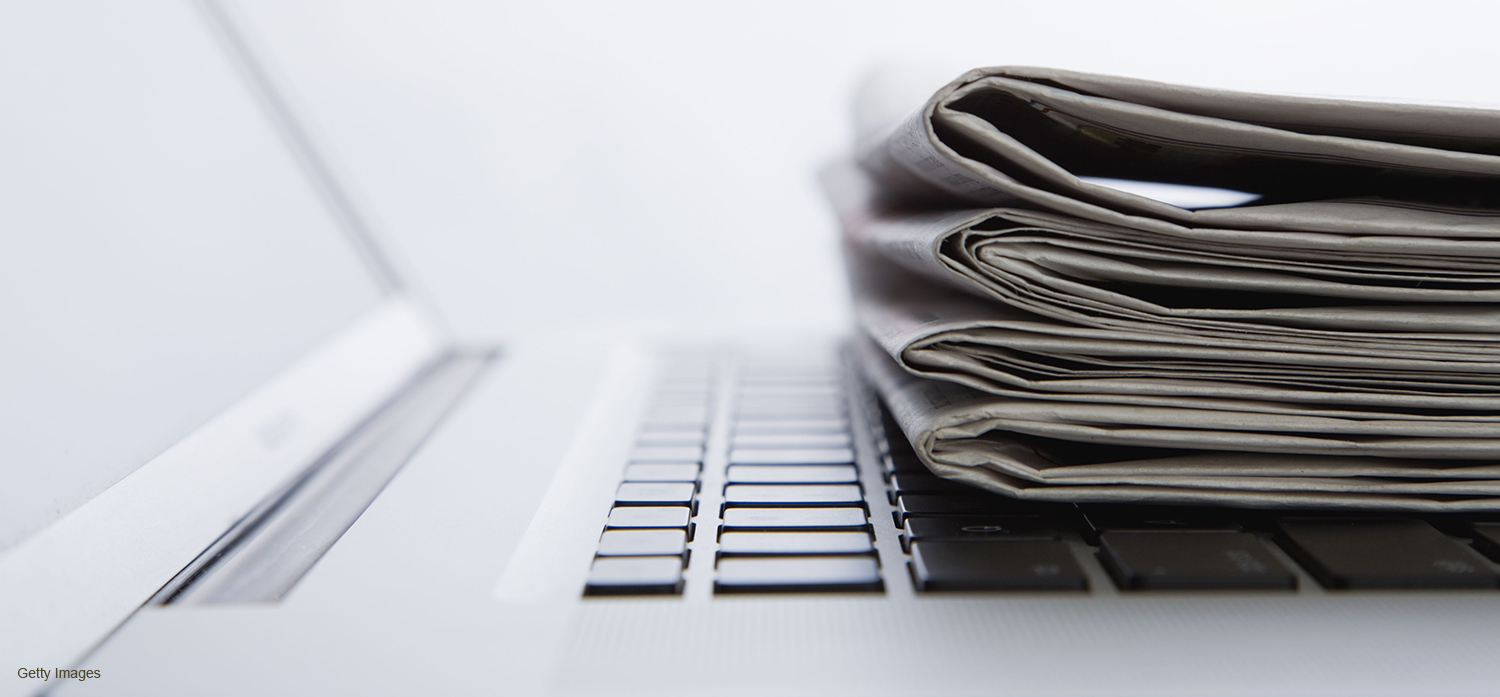 Congrats! You Have a Published Op-Ed. How Do You Make Sure More People See It?
Here are a few suggested steps you can take to promote your recent piece to reach a broader audience
Did you just write an amazing blog post for your organization, or just published an insightful op-ed in a news outlet? Many experts and advocates would consider this a job well done and move on to the next project, but they'd be wrong.
There is much more you can and should do to get the most mileage out of your work and if you don't seize the opportunity you'll be doing yourself a disservice.
Hopefully, your placement is informed by the audience you want to reach, but you should plan to execute a strategy to make sure.
Here are a few suggested steps you can take to promote your recent piece to reach a broader audience.
Send the piece to your list of reporters covering the issue you just wrote about as an FYI/for background information.
Reporters will appreciate the effort you take in reaching out to them personally.
Now, keep in mind, this isn't an attempt to get them to write about your op-ed specifically. The goal is to place the issue at hand directly in front of a reporter's eyes, while providing some of your insights on how to solve or what should be done about the issue.
This should not be a blast to a large reporter list, but instead, a personalized email sent to a select, targeted list. Email blasts are too generic and disingenuous. Tailored, personalized emails show that you care enough to do the research about which reporters cover your issue and have thought about helpful angles for their work.
Use your piece as a hook to pitch yourself to radio and podcasts.
By publishing new analysis of a given topic or issue in the form of an op-ed, you've potentially made the issue more newsworthy.
In your pitch, you'll still need to convince the producers why the issue is relevant and important to their listeners, but you'll already have proof that another outlet saw the issue as timely and relevant.
The higher profile of an outlet your original piece ran in, the better your chances are to getting on a radio program.
Share over your various social media channels (more than once).
Many experts already understand the importance of engaging over social media in order for our messages to reach a broad audience.
Here at ReThink, we are always encouraging the groups and individuals we work with to engage with journalists and other experts on Twitter and to share the content they create, but there's an even more effective way to share the piece you just published.
Don't just put the headline and URL of the piece into a tweet and send it on its way. Highlight the strongest arguments and quotes in a compelling way—either through screenshots of the quote highlighted, or through a strong graphic with a quote overlay.
Here are some examples:
You'll also want to tweet the piece out more than once and at various times to have the best chances at reaching the largest possible audience. Think of your Twitter feed and how long a tweet stays in it…not very long. In order to get maximum exposure, you'll want to tweet the piece often and with different perspectives and appearances.
Send to your organization's email list and/or your professional network.
Most organizations have a mechanism for gathering email addresses from members and supporters and distributing content to them.
Pushing out blog posts and high-profile op-eds over this list is an essential step to ensure that your core audience sees your work. You should also encourage this audience of core supporters to share your piece over their own social networks to further broaden your audience and get even more eyes on it. It is more than likely these core supporters have like-minded friends who would be interested in your messages and who may, in turn, share your piece with their own respective networks.
Along with sending to your organization's email list, you should email the piece out to your professional network—whether this is over issue-based email listervs or just typing contacts into an email. And, just like your organization's core supporters, these contacts are likely to share your published piece over their social networks, tapping into another audience.
Cross-post on other digital publishing platforms like Medium and LinkedIn Pulse.
Free, digital publishing platforms are becoming more valuable as they grow in visitors each year. Not only are these platforms great for individual and organizational blogs, but they are also a place you can re-publish your op-eds or blog posts from your organization's website.
Medium and LinkedIn are the two most popular digital publishing platforms. We'll go into a further detail about the pros and cons of each platform in a future blog post, but for purposes of broadening exposure to your written pieces, if you have accounts on both, cross-post on both. According to a January 2016 CNN Money article, Medium receives an estimated 25-30 million monthly visitors; and the latest statistics from LinkedIn has the site publishing an estimated 130,000 long-form posts each week. Even the White House is on the Medium bandwagon, posting content regularly through the platform.
Note that you'll need to check with the original outlet's policies for re-publishing the piece, but almost all will allow you to publish a few paragraphs as a preview and link back to the original piece because that's good for their own site traffic. Always cite at the beginning where the post was originally published.
Link to the piece in your LinkedIn profile, under "Publications."
LinkedIn can be a great way to showcase your published work, underscoring your expertise. A future blog post will discuss other ways to build out your LinkedIn expert profile, but for now, make sure to add your published pieces here as a quick and easy way for people to find and read your pieces.
Link to your piece in your professional bio as examples of your latest media hits.
Don't forget to add a link to your latest piece to your professional bio on your organization's website. It is important for reporters and producers to see current news clips and videos, op-eds, and blog post.
It will show them you are a valuable resource and expert on the issues they are researching. You don't want to go over the top, listing everything you've ever written, but you should definitely have the most recent if you don't want to be seen as a "stale" resource.
Share your piece with Capitol Hill
Whether you are working on a specific immediate policy goal, or simply looking to shape the debate on a given issue, don't lease your impact to chance.
Send your piece directly to all relevant congressional and committee staff with a personal note, just as you would with a reporter. If you want to hedge your bets, follow up in a day or so and ask what they thought of the piece.
Format and print hard copies
Most of this blog post has discussed electronic ways to gain more eyes on your published piece because it's easy and there is the potential to reach millions of people.
But for those experts who participate in events at physical locations, printing the piece to hand out is still important. Events could range from meetings with policymakers, business leaders, college classrooms, press events, or public briefings.
Having copies of your piece will ensure audience members read your piece and it will likely reinforce your ideas and messages. Not everyone will make the effort to visit your piece online, but they are much more likely to read it if it is physically in front of them. They're also more likely to read the full text.