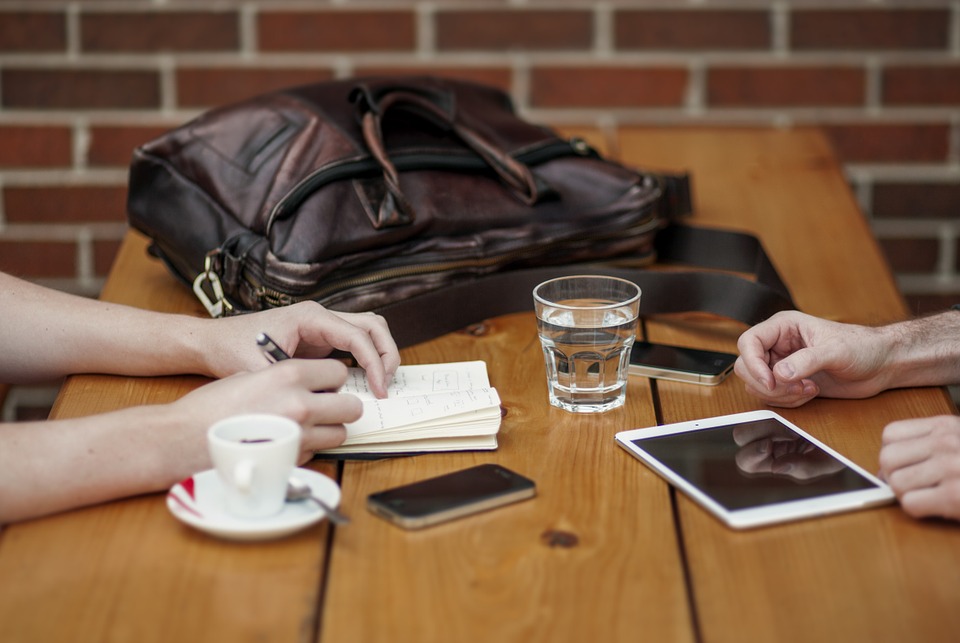 Some of the Best Ways to Engage and Build Relationships With Journalists
Here are some tips and advice in building relationships with journalists in order to increase your chances of successfully inserting your messages into news coverage
With the number of journalists in the world shrinking and the number of communications professionals growing, getting your experts and issues covered in the media is becoming more and more difficult.
Relationships with journalists have always been an important part of being a communications professional, but it is even more critical now to your success in getting your message heard.
When you set out to build these relationships, you may face any number of obstacles, including: 1) not knowing the top journalists covering your issues; 2) not feeling like you have the time to build relationships because of other, more pressing tasks; 3) the fear of rejection.
Here are some tips and advice in building relationships with journalists in order to increase your chances of successfully inserting your messages into news coverage.
Create a List
The first step is determining how many reporters you'll need to meet with. As with any relationship, quality is more important than quantity and deciding what relationship are most important takes time. Despite the number of journalists shrinking, there are still thousands in the field, but don't worry; you don't need to know that many.
Instead, you should take the time to identify the top reporters covering your specific issues. In an upcoming blog post, we will cover in how to use tools to identify top reporters to follow.
If you're a ReThink member, good news! We've already done a lot of the legwork and heavy lifting and we can share it with you. Reach out to whomever is your ReThink point of contact and they can set you up with a login for our website, if you don't already have one.
Having identified the top journalists covering your issues, you'll need to fully understand how they cover them. Not all of the top journalists will cover your issue favorably, so recognizing which ones do is important for narrowing your target list for relationship-building. This will save you some valuable time.
Things to Consider Before Approaching
After you've narrowed your target list, there are a few things to consider before you start approaching them.
Do your homework: Read their recent articles to become more familiar with the angle(s) they are covering. Follow them on Facebook and Twitter and see how active they are in engaging with outside audiences.
Do something for them before expecting them to do something for you: You want reporters to know that you're available as a resource to them, not always the source. For instance, sharing another organization's resource on a topic they are covering will show you are trying to help them, and not just trying to get them to use your content.
Drop them a line, even if it's not about a story you're working on: Notice some good reporting by one of your targeted journalists? Reach out and let them know! You could do this via email, Twitter, or Facebook. Reporters always like to hear this kind of feedback.
All of this will definitely put you in a favorable light with journalists and help them think of you as a resource.
Ways to Interact with Journalists
Email, Twitter, and Facebook are the main ways in which communications professionals can engage with journalists. According to a recent MuckRack survey, 86% of journalists like it when a PR professional follows them on social media. However, emails are still the preferred method for receiving pitches.
(Why? This blog post explains.)
Remember, the timing of emails matter. You should aim for first thing in the morning and avoid anything after noon if possible, as journalists are more likely to be feeling the crunch of a deadline in the afternoon (and thus will be less receptive to pitching).
Never email journalists on a day they are covering breaking news if your email is unrelated to that news, and always keep your emails short. And don't be dissuaded if you don't hear back from them the first few times.
When you do approach the journalists, be graceful and appreciative of their time; never start your approach criticizing their coverage, even if you are attempting to correct the record. If you're approaching them as an expert, it's important that you carry yourself as one.
Make Time to Schedule Meet and Greets
This should be considered mandatory for building relationships with journalists. You must overcome that fear of rejection roadblock and put yourself out there. Remember, journalists also need contacts and relationships to be able to do their job well.
Offer to meet for an early morning or afternoon coffee near their offices. Make the meeting as easy as possible for them logistically.
Journalists have very busy schedules, so keep the meeting short and arrive prepared. The more you can go out of your way, the more appreciative they will be.
If you don't receive a response back to your request for a meeting, don't take it personally. Try to reach out a few more times over the next 3-4 months, but don't bombard them with requests every day.
Meetings Are Two-Way Intelligence Gathering
Meetings are an opportunity for you to gather quick pieces of information about the journalist. Here are a few quick questions you should walk away with answers to:
How do you prefer to be contacted?
What time of day is usually best to contact you?
How have we done in the past with contacting you?
When it comes to [these] issues, what are you prioritizing in the weeks and months ahead?
Is there an angle you're interested in most?
After the first meeting, remember as is the case with any relationship, it will take time to build it.
Take the time each week to build on your relationship: Continue to send them relevant information and engage with them over social media. The first meeting should not always be transactional. Don't expect something to happen for you right away.
Building relationships is a balancing act. If you don't convey your value to reporters, expect something from them before giving them something, fail to respect their time, or misunderstand how your issue relates to their beat, you risk the reporter walking away and refusing to answer your calls. But, if you follow this advice and put in the time, you'll be on your way to establishing some valuable relationships.