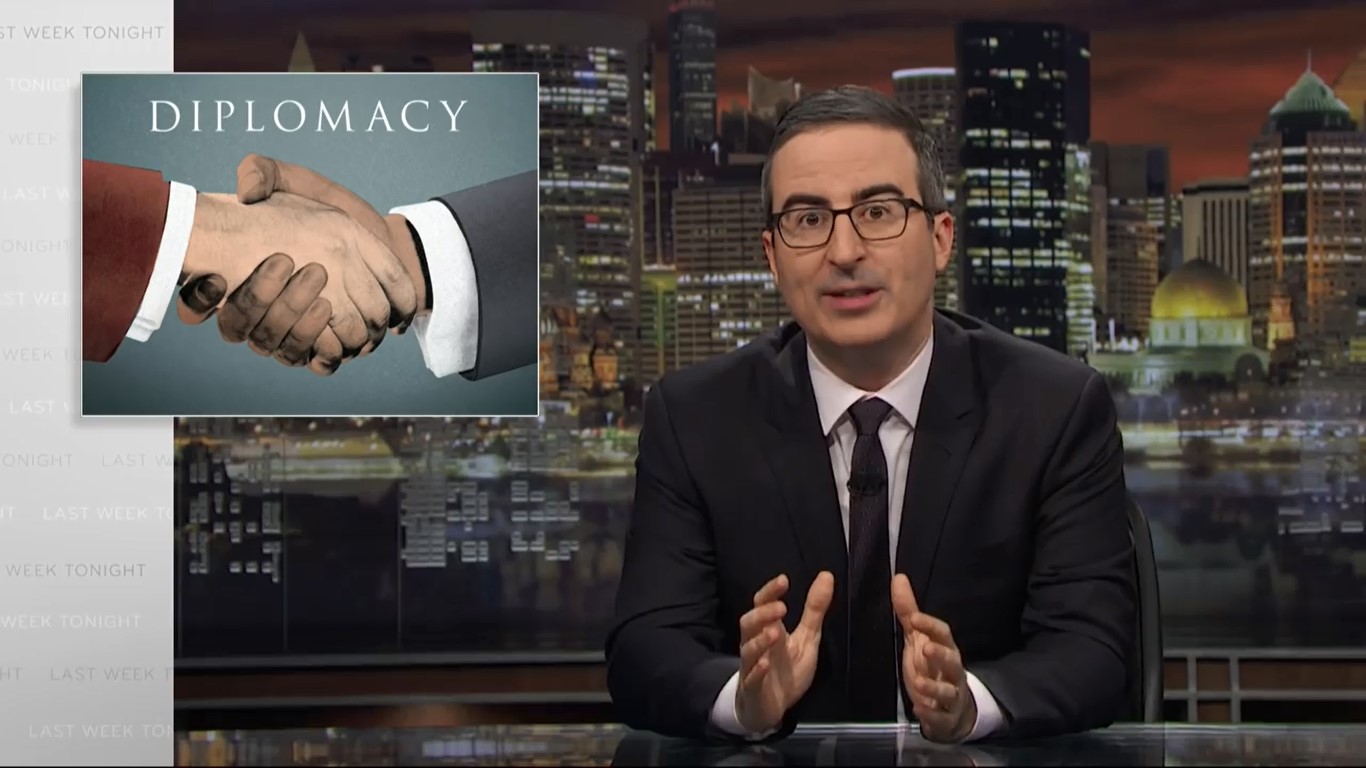 How to Make the Most of Your "John Oliver Moment"
What to do when your issue garners mainstream media attention
Since launching his own show on HBO, John Oliver has taken audiences by storm in his long-for-Internet segments taking to task one societal injustice after another.
And not only do many of his clips go viral week after week, they have also led to very real, very tangible policy changes (and wins!).
For example, take his famed takedown of the FCC's proposed changes to its net neutrality rules. Prior to the segment, online conversation about net neutrality was largely dominated by policy experts and free Internet advocates. But after John Oliver's 13-minute segment – during which the host directed internet "trolls" to "turn on the caps lock and fly," sending comments about the proposed directly to the FCC's website – so many viewers did just that that it crashed the FCC's website. And in the end, the FCC voted to adopt net neutrality regulations.
This segment and ultimate rulemaking was just one example of the "John Oliver effect," from the increased attention that the host brings to an issue, no matter how seemingly obscure.
There have been several examples of John Oliver taking on issues near and dear to our hearts here at ReThink Media. See his segments on nuclear security, government surveillance, judicial elections, the Iran Deal, the CIA torture report, redistricting, congressional fundraising, and, and, and…
Anyways, as we were saying, when John Oliver covers an issue, there is a critical amount of time (about 48 hours) in which advocates can best take advantage of the segment to connect with the viewers who are not typically engaged around that issue.
So, once John Oliver (or really, any other show of a similar stature) does cover your issue, how do you make the most of the attention to the issue? We're glad you asked.
For starters, were you aware of this segment in advance? Sometimes John Oliver's (or other hosts or programs) team reaches out to groups in advance to collect information for the broadcast. If that's the case, let others know. Tell the appropriate communities (and ReThink Media!) about the broadcast, regardless of whether you know when it will air. That will help the community prepare a response in advance, so we can engage as quickly and effectively as possible.

Did the segment take you by surprise? Fear not. That happens often, too. The first step remains largely the same: Tell people. Send an email to the relevant communities and listservs as soon as possible (bonus points if you include a link to the segment). This will allow people to watch the segment right away and begin to plan the response.

When you let ReThink Media know, we can dive into the social media analytics and measure which aspects of the broadcast seemed to resonate most with people talking about the segment on social media. We'll identify the most-retweeted tweets about the segment, who the biggest influencers were in the conversation, and what sort of messaging or terminology they used.

We can then share that information with the community to amplify the positive messages.

Groups can (and should) start tweeting about the segment, and whenever possible, also include links to more information or ways that viewers new to the issue can continue to engage.

Were there any particularly quote-worthy parts of the segment? You can make a graphic of the quote, also including a photo of John Oliver to catch more people's attention online. Share it on Facebook and Twitter (not to mention any other platforms you might use). Make sure to share it with the community, as well, so multiple teams don't spend valuable staff time creating the same graphic.

Many prominent blogs tend to write about John Oliver segments, but if you haven't seen a piece yet from a relevant blogger, feel free to flag it for them so they know about it. You can also provide additional materials and/or background if they are interested in taking the write-up further.

Are there any members of Congress or other policy-related influencers who need to see the clip? Send it to them.

Make sure you don't just tweet about the segment once and call it a day. Tweet about it multiple times, framed in a few different ways, to increase your chances that people will see you weighing in.

Don't forget about Facebook. You'll likely want to post there less frequently than on Twitter, but throughout the next couple of days, post the video of the segment, along with any graphics or memes created about it.

Have any tweets or Facebook posts about the segment performed particularly well for you? Tell the community, so we can all learn from what messages are continuing to play well on social media.

Keep monitoring the conversation, retweeting and amplifying good, on-message posts. Monitor the political process, as well, to see whether the segment has any policy impact.
This is by no means an exhaustive list. What other effective ways have you seen people sharing a popular broadcast, on social media, websites, or any other platforms?