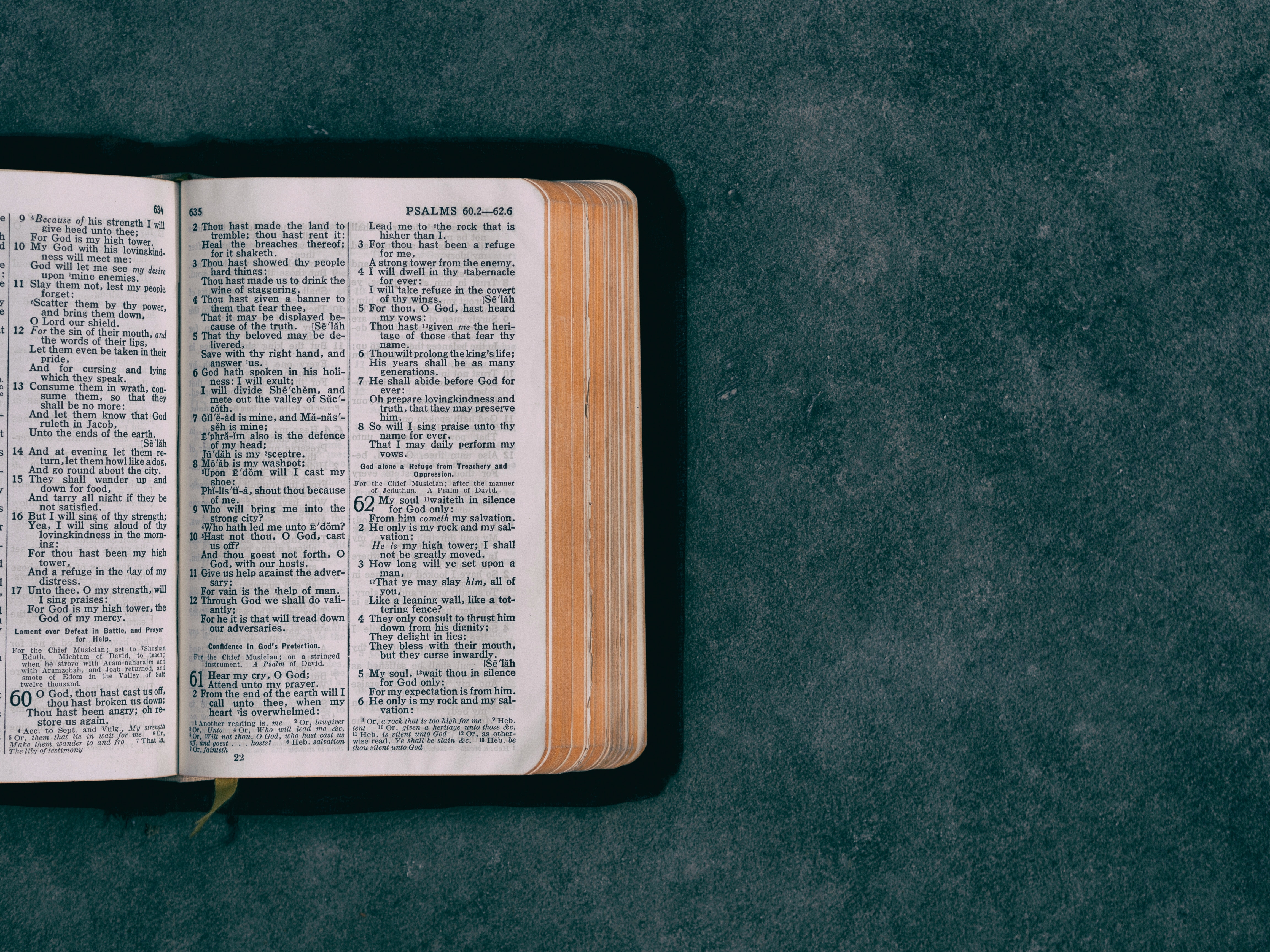 How to Write a Faith-Based Op-Ed
Many religious leaders have opinions on the news, but only a few get published. Here are some tips to make sure yours does.
Many religious leaders have opinions on the news, but only a few get published. How to get an op-ed published can be a mystifying process by itself. Adding in a religious dimension may make it seem impossible. Don't despair; we've got you covered.
Why Write a Faith-Based Op-Ed?
Since you're reading this, you probably already have a killer idea you want to get published. But maybe you're still on the fence. Let's backup and go over why you'd ever want to write a faith-based op-ed in the first place:
Influential platform: There are two main sections of news outlets: news and opinion. While news articles give readers the facts and context of stories, opinion pieces (editorials, columnists, op-eds, letters to the editor) help readers make sense of the news.
Changes attitudes: Opinion pieces are a tool in persuading and/or motivating your audience to not just digest the news, but also to take action.
Community leadership: Writing an op-ed promotes your role as a leader not just to your specific congregation, but the entire community.
Unfettered argument: Wading into controversial subjects makes even the most seasoned leader nervous. The benefit of an op-ed is that you're not facing an immediate attack. You have the space to clearly communicate your argument and support it with evidence.
Builds credibility: A strongly worded Facebook post can only go so far for your cause. Publishing an op-ed instantly builds credibility for the issue you're advocating for and can be leveraged in a number of ways to move the needle forward.
Basic Ingredients of an Op-Ed
Make sure your idea checks these boxes:
Timely: You must respond to news stories within 24-48 hours, or look ahead to see what papers are likely to cover in the future. This could include a religious holiday or anniversary that give you and your editor plenty of lead time.
Unique angle: If the issue you're writing on is not usually related to religion, you will likely be bringing a unique angle already. Try to think of an additional angle such as a personal connection or provocative view that the outlet has not already published.
Outlet guidelines: Research specific rules, such as word length or deadlines, for the outlet you are pitching. Most editors will reject submissions (without reading them!) that don't meet their stated qualifications.
Write simply: Op-eds are not academic essays. They are meant to be read by a broad audience and should avoid jargon, obscure references, and unnecessarily advanced vocabulary. Your audience is generally smart, but likely uninformed on the subject you have chosen to write about.
Open strong: Catch your reader's attention in the first paragraph.
Varied evidence: Use different types of support for your argument, including trends you have witnessed, relevant lessons from sacred texts, quotes from authorities on the issue, personal experiences, and statistics.
Call to action: Op-eds are not news reports. They need to argue for a position and include a call to action for a specific audience: people at home, elected officials, the media, the military or another specific group.
Formatting an Op-Ed
Just like with news reports, op-eds follow a fairly strict format. There are some exceptions, but sticking to this format will make your op-ed easily accessible for editors and readers.
First paragraph: Attention-grabbing lede. Start with your best piece of evidence, a provocative quote or anecdote.
Second paragraph: Thesis statement. Your entire argument should be summarized here.
Body: Outline your supporting points in anywhere between three and six paragraphs. Make sure each point has its own paragraph and that they all clearly support your thesis. Don't introduce new ideas in later paragraphs.
Prebuttal: Acknowledge the other side of the debate and preempt critics with a response to their top argument. This is your chance to define the opposition on your own terms.
Call to action: The audience is (hopefully) on your side by now. Move them to action with a clear and achievable ask.
Conclusion: Restate your thesis. Many op-ed authors also circle back to their ledes in the final paragraph.
The "Faith" in "Faith-Based"
Writing op-eds as a religious leader adds another dimension:
Sermons are not op-eds: The structure you learned in seminary does not apply to op-eds. Follow the outline above and you will be on the right track. Avoid saving your thesis for the end of your op-ed, as many religious leaders do in a sermon. You're not guiding your congregation in interpreting your sacred text, but rather making an argument on a news topic that is inspired by your faith.
Authority: Religious traditions have different views on the authority of their leaders, but you will generally have far less authority as an op-ed writer. "Because you said so" is not an appropriate op-ed approach. In the same way, "Because our sacred text says so" is not an argument by itself. That may appeal to your coreligionists, but your argument should be broad enough to appeal to a general audience. (Exception: writing for your own tradition's news outlet.) This is not to say you don't have authority. Your authority is more of a respected community leader rather than divinely-sanctioned. Sacred texts also have authority of your own beliefs, so they can be cited as reasons why you are engaging on the topic.
Citing sacred texts: As a general rule, limit your citations of sacred texts to one or two. It may be useful to cite texts of other traditions to show that "people of faith" are engaging on the topic more generally than just your own tradition.
Church/state divide: Religious leaders can expect some pushback when writing op-eds on general political issues. Letters-to-the-editor or commenters will likely cite "church and state separation" as their reasoning. You can preempt this line of criticism by acknowledging that your faith inspires you personally to care about the issue and avoiding any argument that could be interpreted as your tradition having authority over elected leaders/general public/any audience other than your own congregation.
Outlets for Faith-Based Op-Eds
Consider these options for placing your op-ed:
Local newspaper. Your piece will run in print and be seen by local community members. This is the best option for op-eds about local issues.
National secular outlet. General media outlets run op-eds by religious leaders. The bar for getting into these outlets is much higher. Some of the outlets that tend to run opinion pieces by religious leaders include:

The New York Times
The Wall Street Journal
TIME Ideas
The Atlantic
CNN
NBCNews.com
The Hill
USA TODAY
Newsweek
Religion News Service
The Guardian U.S. Edition

The Washington Post's Acts of Faith. One of the best places to pitch religious news with a great editor (Sarah Pulliam Bailey) and dedicated social media accounts.
Religion News Service. As a wire service, RNS provides the commentary it publishes to newspapers across the country.
HuffPost Religion. Reach a progressive audience through HuffPost. If your piece is accepted, you will become a HuffPost contributor and gain access to the publishing directly to the site.
On Faith. Pitch more general pieces (less politics/policy) here.
Patheos. Find the Patheos channel that corresponds with your approach and contact the editor.
Tradition-specific outlets. Try pitching the news service of your own denomination/tradition or a more general outlet related to your religion. Some of these outlets include:

Islamic Monthly
AltMuslimah
Christianity Today
Christian Post
Sojourners
Forward
Jewish Telegraphic Agency
Pitching the Op-Ed
You have a piece drafted and identified an outlet. Great! Paste your op-ed into the body of your email after your signature, and include a short note introducing the piece. Here are a few thing to include in your note:
Exclusive
Appreciate feedback on your piece
You will remain available for edits
If it's a timely piece, give a deadline (12-24 hours) for a response before you move on to another outlet
Thank the editor in advance for considering your submission