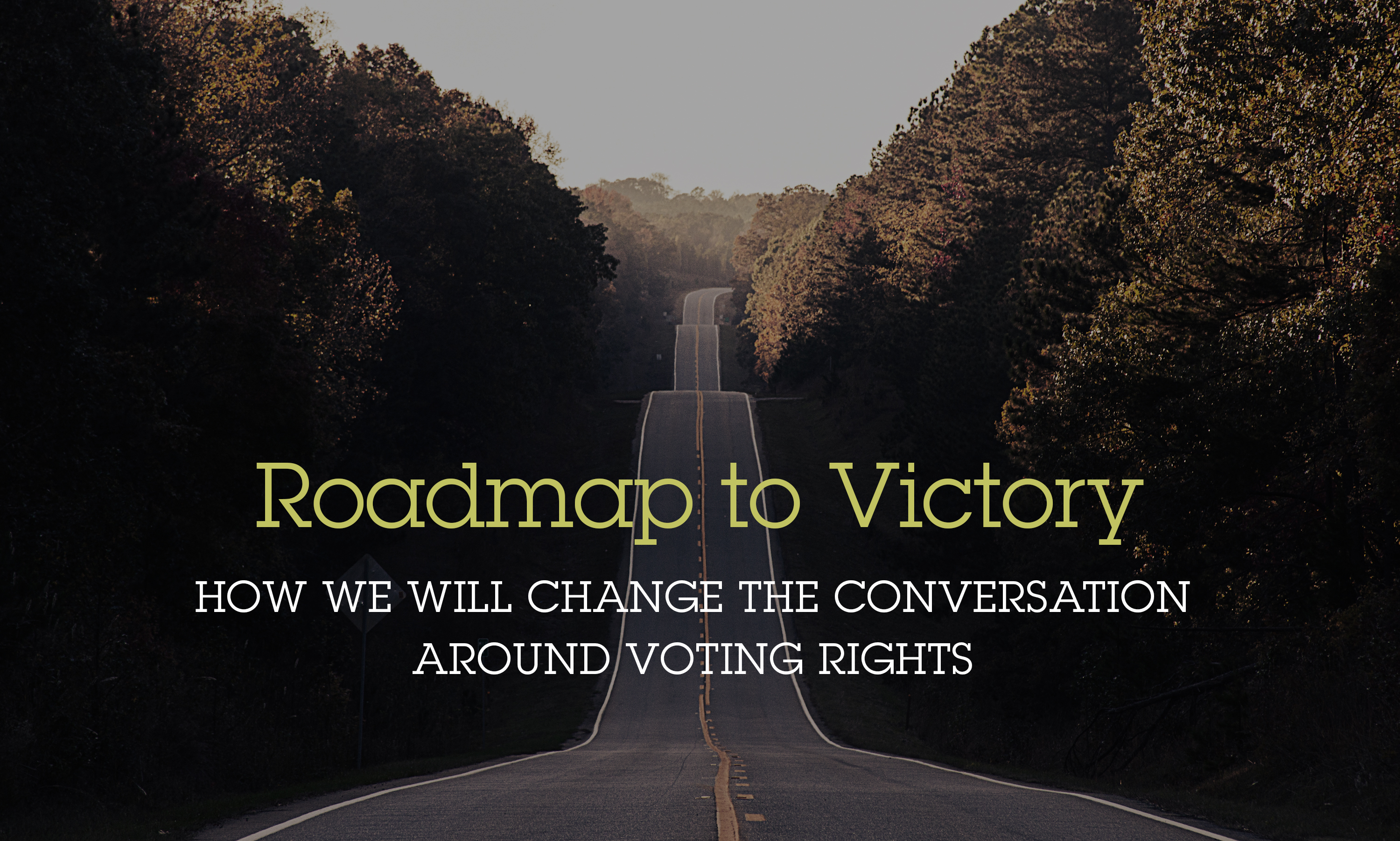 A Roadmap to Victory: How We Will Change The Conversation Around Voting Rights
October 29, 2018 - 11:45am
ReThink's research-driven messaging guidance on how to talk about voting rights during the 2018 Midterms, and beyond.
Messaging Guidance for Voting Rights Advocates
ReThink Media's recommended messaging for all advocates working to expand access to our democracy, and ensure all voters' voices are heard.
With the midterms fast approaching and a surge in attention on voting rights, the Democracy Collaborative at ReThink Media is excited to share From Defense to Offense: Shifting the Narrative on Voting Rights, attached at the end of this blog post. This new messaging tool is a lean and synthesized version of our voting rights messaging guide. This is a concise and practical summary of best practices and handy Do's and Don'ts to reference in your ongoing media and messaging work—be it prepping for an interview, drafting an op-ed, or pitching a top reporter.
If you joined one of our recent voting rights messaging webinars, you'll remember that research shows that there are clear opportunities to win the narrative and reach new audiences on voting rights. We have found that advocates and spokespeople across the movement are well-positioned to do just that, we just need to look at how we communicate a bit differently. To succeed in our pursuit of the freedom to vote for all Americans, we must better connect to our audience's shared values, avoid falling into traps the opposition likes to set, and clearly articulate our vision. This guide will help you do that.
We encourage you to pin it up next to your computer or tape it next to your keyboard. Use it to help you and your team put these principles—as well as your training—to work in every conversation or product about voting rights. Our team is at the ready to help with suggestions, edits, and pitching advice as you learn to apply these new frameworks.
ReThink Media - Voting Rights Messaging - Updated.pdf
ReThink - Voting Rights - Short Messaging Guide