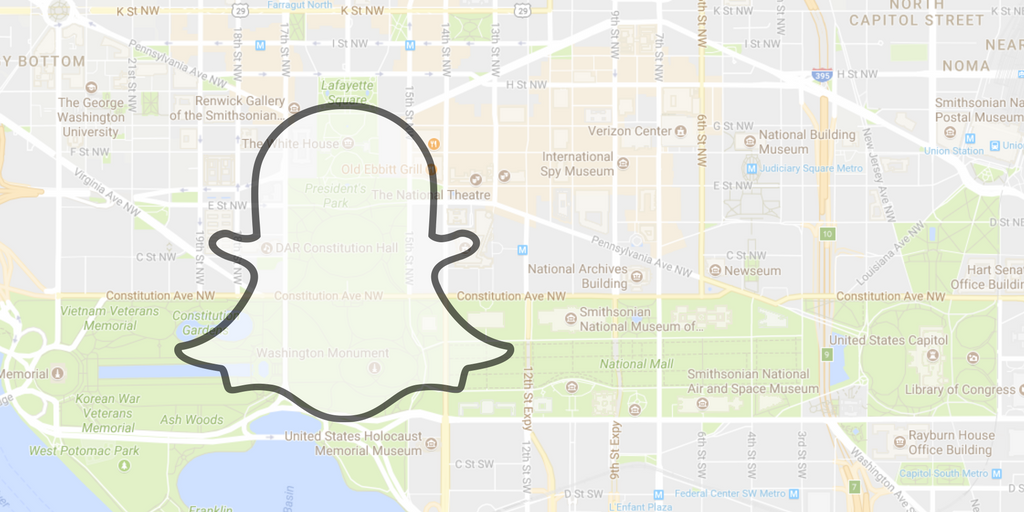 Snapchat: How to Create Your Own Geofilters (and Other Tips)
Want to attract the attention of the 41% of 18-34-year olds in the U.S. using Snapchat?
Think that Snapchat is just a silly social media app for bored teenagers? Think again. More than 40 percent of 18- to 34-year-olds in the United States use Snapchat – a huge percentage of voting-age Millennials.
Most of the folks in our membership don't regularly use Snapchat within their organization (yet), and that's totally fine. We don't use it either. It all depends upon your content strategy.
But we cannot deny that Snapchat has influenced other platforms greatly — Instagram's new star feature is an exact Snapchat clone, and it's a running joke now to guess which of Snapchat's features Facebook will adapt next. That ethos isn't going away. The impulse to document moments that fade and broadcast them to the world is one we can learn how to be part of — and it's really not prohibitively expensive or difficult to set up.
Traditional Snapchat ads are (for now) prohibitively expensive. (Want to see one of our favorites, though? Check out how the World Wildlife Federation
used Snapchat ads to raise awareness
about animal extinction.)
But there's another (cost-effective!) way to attract the attention of the Snapchat masses: Geofilters.
Geofilters are geographically specific filters that come up when you're sending a snap — often designed around a specific event, such as an election, protest, or rally.
Geofilters are a great way to raise awareness of a campaign, provide a great hook to
build traditional media coverage
, and get new audiences involved in spreading your message. For instance, you could geofence a lawmaker's district and encourage constituents to weigh in on one of your issues (like
some of our opponents did
during the Iran Deal vote)
Designing your Geofilter
Another spot for our favorite easy online design tool to shine! Canva has a tool to help you with designing a beautiful and creative geofilter. Are you a nonprofit? Submit proof of your IRS status to Canva and get access to Canva for Work for free. This will give you up to 10 users who can share designs, design templates, and pre-load your organizational fonts, colors, and logos.
We also unearthed
this list of geofilter designers
, courtesy of Reddit, if you'd rather a third party handle the details (some folks on this list charge less than $10).
Before you settle on a design, it's good to start with an idea of how people use Snapchat. Think about making something interactive to encourage doodling and more participation. Maybe you could pose a challenge for people to solve or a host a design contest — who can draw the punniest protest sign?
Pricing
Here's an idea of how much you can expect to spend on a few hot spots around town that could be good to target for your geofilter.
Want to know how much it will cost to draw your own geofence, like around your state capitol or city hall? Go to the
On-Demand Geofilters website
and draw in your desired location. You can reserve the space starting 30 days before the date of your event, and the registration is first come, first served — you might want to set an alarm on your phone if it's a popular date!
Your geofence must be larger than 20,000 square feet and smaller than 5 million. Make sure to include a little buffer space to make sure people nearby can get in on the fun!
Dos and Don'ts