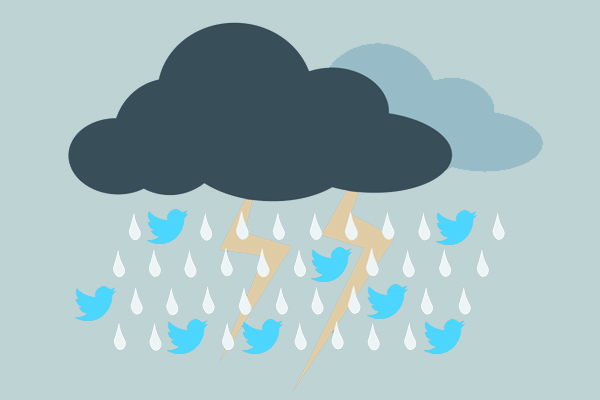 Tales of a Tweetstorm: Bringing Attention to Your Issue Rapid-Fire
The tweetstorm is a must-use tool in your communications toolbox for driving and shaping the social media and traditional media conversation
Back in 2014, Silicon Valley entrepreneur Marc Andreessen popularized the "tweetstorm," a rapid succession of tweets on the same topic from the same user usually denoted with a number and slash at the start. More than two years later, the tweetstorm is a must-use tool in your communications toolbox for driving and shaping the social media and traditional media conversation.
The numbers at the start indicate to your followers that this is the first tweet of a longer thought.
Importantly, an effective tweetstorm will keep the series of posts in a single thread by simply replying to previous tweet in the storm.
The format allows you to share thoughts that are longer than the 140 character limit and to direct your followers' attention to a topic of particular importance. Check out this succinct how-to guide about Tweetstorms. You can also use tools like Little Pork Chop to make producing your own Tweetstorm even easier.
A few cranky followers might label your storm spam, but most understand and respect its use. And when employed appropriately, it can yield big payoffs.
Take University of Florida professor Michael McDonald's tweetstorm today about National Voter Registration Day.
1\ It's #NationalVoterRegistrationDay. I despise this day because voter reg among the most effective vote suppression tools in history

— Michael McDonald (@ElectProject) September 27, 2016
Professor McDonald proceeded to send nine total tweets about voter registration.
By the time he concluded he already had dozens of retweets throughout the series, and, more importantly, a radio reporter reaching out for an interview.
When compared to the time investment of writing and placing an op-ed, for example, the tweetstorm can generate an equivalent amount of media coverage to more traditional communications tactics in a fraction of the time.
What made the professor's storm successful? A few things.
It was timely. He fired off his tweets about voter registration on National Voter Registration Day. (Conveniently, #NationalVoterRegistrationDay was trending nationally on Twitter.)
He offered a unique perspective and made a convincing argument. National Voter Registration Day is widely supported. McDonald explained why he supports the goal but why the Day should be unnecessary.
He has a clean, professional Twitter bio that makes clear that he is an expert on the topic at hand. (Learn how to make on for yourself.)
Now not every Tweetstorm is going to garner the same success as McDonald's, but the potential is there. If Tweetstorms aren't already in your communications toolbox, they need to be.