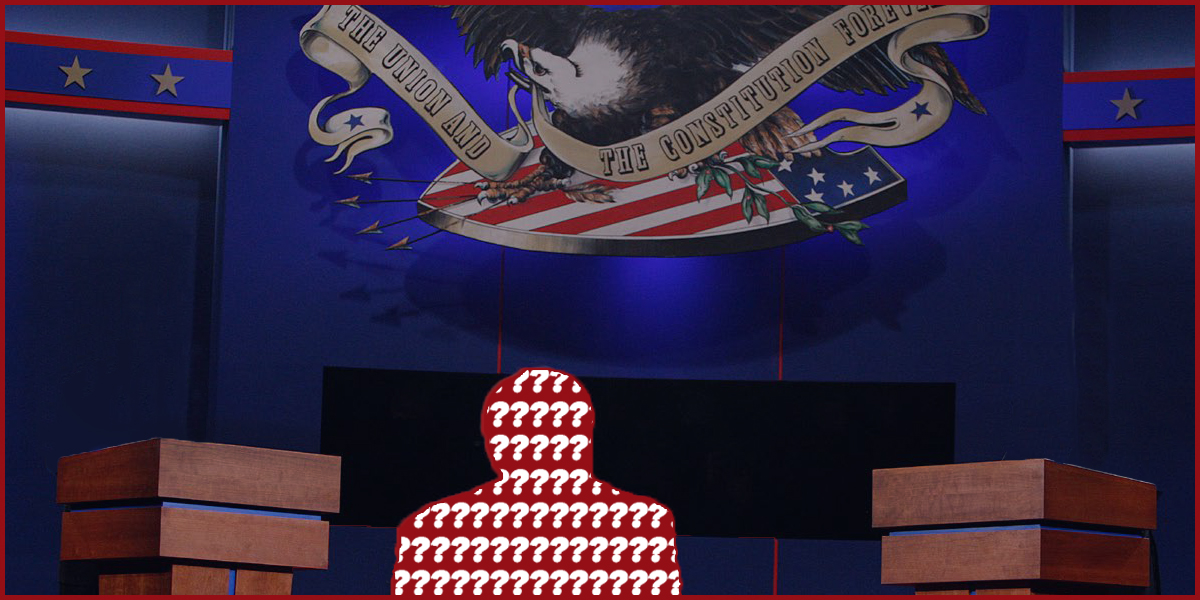 10 Ways to Stick Out on Twitter During a Presidential Debate
October 17, 2016 - 8:24am
Who gets heard when everyone is tweeting? Here are 10 tips to better prepare for and live-tweet the presidential debates
You've heard us tell you a million times that organizations and experts alike should be live-tweeting during big public events, like presidential debates and the State of the Union address.
But as anyone who has attempted tweeting during these major events knows, Twitter is BUSY. And it can be really difficult to break through the noise to make a difference on these hectic nights.
Who gets heard when everyone is tweeting? Here are 10 tips to better prepare for and live-tweet the presidential debates.
Before the Debate
1. Tweet questions you want the debate moderators to ask.
This is an opportunity to frame the issues for media and your followers, as well as potentially influencing the moderators selection of questions themselves. Don't forget to include the moderators' Twitter handles in your tweets.
2. Prepare a compendium of your best content with sample tweets and a compelling image for each tweet.
(Twitter's new rules allows you to send up to 4 images per tweet, and the images don't count against the character limit.) Share a few before the debate and then be ready to push out all of the content in rapid succession when/if your issue comes up.
Go through your internal approval process (if you have to) on all content before the debate. Include relevant statistics, studies and resources to conduct real-time fact checking of the candidates and moderators.
3. Decide how to communicate with your collaborators.
Create a Slack channel, Google Chat, or single Twitter Direct Message with other advocates to be able to discuss, react, brainstorm and share content during the debate in real-time.
In contrast to an email thread, which can quickly become unwieldy and hard to follow when there's a lot of traffic, Slack's interface makes following the conversation and finding the information you need quick and easy.
During the Debate
4. Identify the trending debate-specific hashtag and use it in every tweet in addition to your issue-specific hashtag.
(Such as #ReviveCivility, #ItWasTorture, #CloseGitmo, #TakeOnHate #RefugeesWelcome #goldstarfamilies #VetsvsHate, #FightBigMoney, #NoRedButton.)
5. Be creative.
To cut through all the noise on Twitter during the debate, make your content pop with a graphic, GIF, or video. (Example: Use GIFs created to showcase your policy goals, like
here
and
here
).
Use Twitter polls to engage your followers in a discussion and gauge reaction to the debate. Screenshot or quote the worst, most egregious opposition tweets to frame both sides of debate.
6. Don't hold back when your moment arises in the debate.
If you don't respond strongly within a minute or two of when an issue you work on comes up in the debate, it may be too late to respond.
The conversation moves quickly from issue to issue and making yours into a trending topic requires decisive action. Make sure your internal approval process for content has been agreed to ahead of time so there is no hesitation.
7. Hold the moderators and media accountable.
Much of the conversation during a debate focuses on the moderator's tone, choice of questions and perceived fairness.
Don't like where a question is headed or have something to offer? This is a rare opportunity to comment on how the issues you work on are framed for the candidates and public to respond.
8. Don't just dictate diatribes, but engage in dialogue.
Attempt to average an equal ratio of tweets with your thoughts and replying to reporters, other spokespeople, or followers' thoughts.
Consider using the personal accounts of your organization's staff to allow for more natural conversation and reaction.
Direct reporters to helpful resources and always try to make their jobs easier for them.
9. Quote accurately.
In the rush of wanting to capture something a candidate or the moderator said, avoid using quotation marks unless you're sure that's exactly what the person said.
Don't overstate or imply the candidates said something if they clearly didn't. Misleading reporters and your followers is the quickest way to lose credibility.
After the debate
10. Continue tweeting after the debate concludes.
The social media narrative that forms in the hours after the debate will likely dictate the traditional media narrative.
If you send out a post-debate statement to press, tweet a screenshot of your statement.
Finally, be sure to follow-back relevant users who engaged with you during the debate. These people likely heard about your organization for the first time, so show them your appreciation.