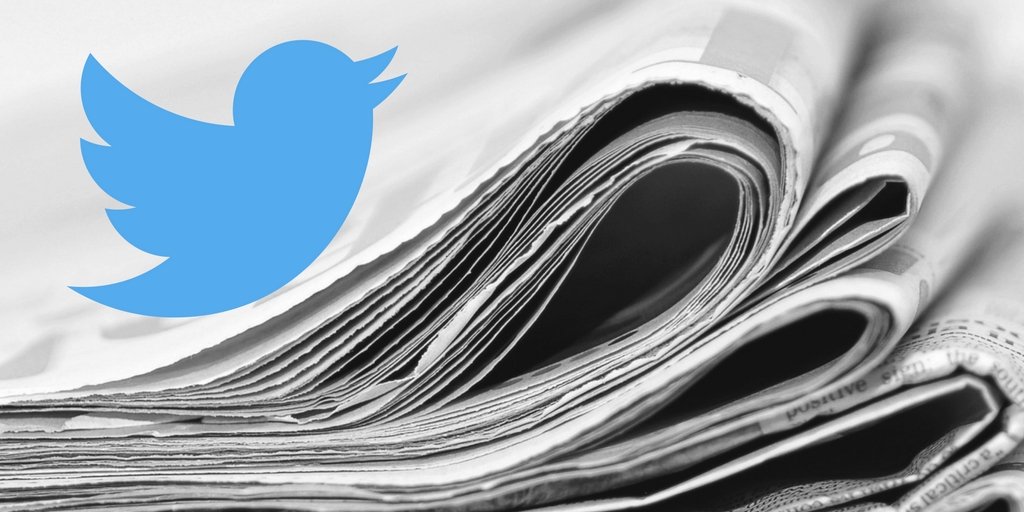 How to Build Relationships with Journalists Using Twitter
What are the best ways to engage journalists on Twitter in order to build a relationship with them, and not be a thorn in their side?
You have likely heard that Twitter is a great way to engage journalists, who often use the microblogging platform to identify new story ideas and sources, chat with other journalists and experts and promote their work.
But what are the best ways to engage journalists on Twitter in order to build a relationship with them, and not be a thorn in their side?
Just like in-person communication, it helps to start slow. You wouldn't stop a stranger on the street and dive into a discussion of your respective personal lives. The same thing goes for Twitter interactions or, really, any sort of human relationships.
Look the Part
Do your Research
When you are trying to build relationships with reporters, you want to make sure you're reaching out to the right reporters. Nothing annoys a reporter more than a misdirected pitch.
Journalists themselves emphasize how important this is. A recent journalist survey conducted by MuckRack reinforced the importance of researching reporters before you reach out to them.
This will also make the time you do spend engaging journalists on Twitter more fruitful. For instance, if you work on issues like government surveillance, your outreach will be much more successful with national security reporters than with environmental reporters.
Luckily, if you are a ReThink Media member, we've done a lot of this work for you. We've done the research on the need-to-know reporters that cover each of our issues, and our members can access pitching tips and intelligence for these journalists on our website. If you don't have access to our website, reach out to a member of the ReThink Media staff.
Not only that, but we have just launched an upgrade to these profiles, which pull in our proprietary research on these journalists, including how many articles they write a week, the types of sources they tend to quote, and the specific issues they cover in their story, as well as their sentiment, which is compiled by hand-coding their articles on a quotation level.
Really, this is a great resource. Let us know if you're a ReThink Media member who still needs access to this intelligence.
Start Small
Start by following the reporters on Twitter. This way, you'll regularly see what they are posting about as well as what they are likely writing longer-form pieces about. That way, when you do reach out, you know they are the right person to connect with, not another person at his outlet.
Build Lists
Once you start following all of these people, your Twitter timeline can start to seem cluttered and overwhelming. That's where Twitter lists come in. You can build lists that categorize the people you follow, making it really easy to sift through tweets to find exactly what you're looking for. You can also subscribe to other Twitter lists, so you don't have to build them yourself.
Engage Softly
Start building your relationship with these journalists softly, not by inundating them with requests. Share their stories on Twitter, and be sure to include their (correct) Twitter handle in your tweets.
A recent MuckRack survey of journalists found that 88% of reporters look at who is sharing their pieces across social media and how often, which they keep in mind when drafting future articles.
Including their Twitter handle in your tweets sends them a notification that you shared their article and helps to build good will and a relationship, which can help you get in the door for future content.
Other great ways to engage softly are to retweet and/or like their tweets, reply to them, and ask them questions.
Be Friendly
One critical step to building your relationship is to start early and engage journalists before you ever ask them for something.
Adam Smith, the communications director at Every Voice, is masterful at building relationships with reporters. He's funny, engaging, and isn't always trying to pitch his organization or its experts. He tries to add value to the conversation and get to know the reporters better.
In the above example, Adam is having some fun with Dave Levinthal's (of the Center for Public Integrity) story on campaign finance, thanking the reporter including a Frozen reference. Dave responds saying, "Anything for the kids, man."
While you might not think this helps to ensure that reporters like Dave will cover Every Voice in his next story, it helps to build up a rapport. This will likely make Adam stand out next time he does pitch Dave. Alternatively, if Dave is trying to think of a campaign finance group to quote, chances are that he will quickly remember Adam.
Similarly, Katherine Hawkins at the Constitution Project is a great resource for reporters on Twitter. But she also asks reporters questions, sometimes to better understand the context, but other times, just to have fun and build a rapport.
In the above example, Katherine responds to Jason Leopold of Vice, asking him more questions about the judge's response to his FOIA request.
But notice that Katherine isn't pitching Jason to cover the Constitution Project in his story. She simply is asking the reporter questions relevant to his current stage of reporting.
Be a Resource, Not the Source
Sometimes your value is just shouting out who you think a good resource is for people to talk to. Look at some of these examples.
Here, Adam from Every Voice shares an article that he thought might be useful for reporter Jared Keller, even though that resource did not bring attention back to Every Voice. Adam is helping the reporter find helpful information, which helps to build good will for the next story.
And here, Joe Cirincione, the president of the Ploughshares Fund, highlights voices from the coalition around this year's Nuclear Security Summit. Not only that, on that website, he points to (and links to) pieces they've written or been quoted in about the Summit, providing much more background information for reporters.
And after Alex Leary of the Tampa Bay Times tweeted his article about Marco Rubio declining to disclose the identity of a political donor – brushing it off as "irrelevant," Tyler Creighton, the Senior Media Associate for ReThink Media's money in politics collaborative, provided further background.
Tyler quote-tweeted (a form of retweeting that allows you to add commentary) the reporter's tweet, and communicated that Rubio had previously said that he has "always supported disclosure." He then linked to a Tumblr page where the money in politics community was tracking these statements.
Tyler's tweet prompted the reporter to add a line about Rubio's previous position into the story.
Again, Tyler was not pitching ReThink Media, the money in politics collaborative, or any of the experts we work with. Instead, he just pointed to a resource for the reporter, helping to build good will with him, as well as alerting him to these existing resources he can continue to use in future stories.
But before you pitch a Journalist on Twitter…
When it does come to pitching reporters, it's important to note: Most reporters prefer to be pitched via email, as confirmed in that same MuckRack survey. Still, Twitter can be a great way to build a relationship with a reporter – even if you aren't delivering the pitch that way.
Conclusion
Now that you understand the basics of building relationships journalists on Twitter, you are ready to engage in a more substantive way.
Our next post will talk about strategies on how to use Twitter to push back against reporters' coverage without ruining your relationship with them.
In the meantime, what tips or tricks have worked for you as you've gotten to know reporters online?
Tweet to us @rethink_media
and let us know.
SaveSave