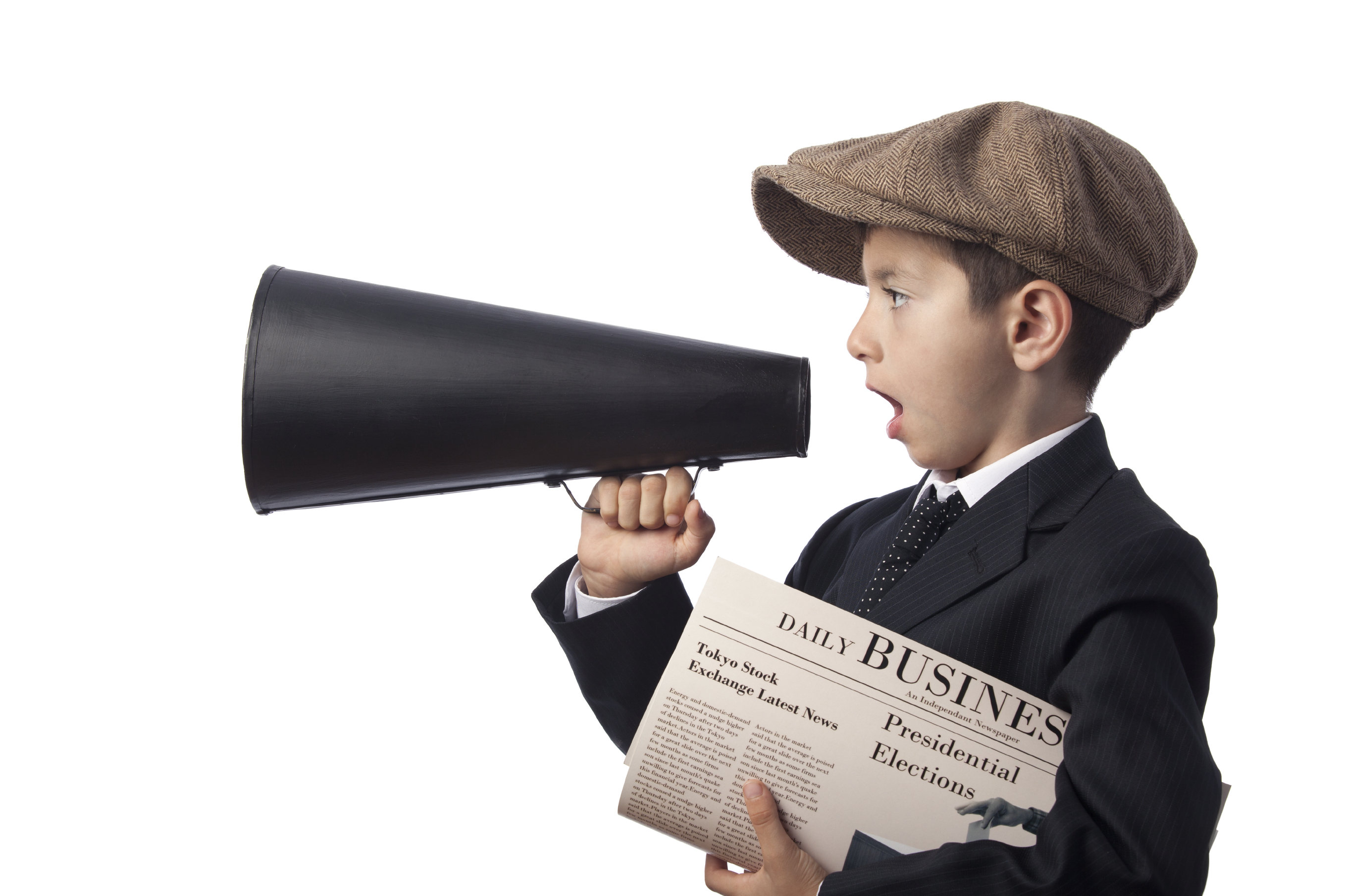 Everything You Need to Know to Pitch Your Killer Op-ed
You've just put the finishing touches on an amazing op-ed. Now what?
It's time to submit your op-ed to the media outlet that best reaches your target audience and is most likely looking for the type of content you have.
Here are the eleven best practices to keep in mind as you prepare your pitch.
Pick the right outlet. In fact, you should have already considered target outlets before you started writing. Are there are any specific outlets that will be interested in the piece you are about to write? Media outlets are not generic. Each one has a unique style and voice and each is interested in particular types of angles. If you don't have individual outlets in mind, you probably shouldn't be writing it unless it's intended for a blog or other self-published platform. If the answer is yes, your piece should be tailored to the audience and style of your target outlets as well as the proclivities of the op-ed editor, if you have past experience pitching him or her. The outlets you're pitching should reach your target audience (e.g. CNBC if you want to influence business-minded readers), and there should be a compelling reason why your target would be interested in your piece (e.g. discusses an issue of particular importance to its readers from a perspective they have not yet heard.)

Determine the best point of contact. Most outlets have a general email account to receive op-ed submissions (e.g. [email protected]), which you can find on the outlet's site. Always send your piece to the general account. It will reach all of the correct eyeballs that way—including interns and assistants who have access to the account and are often first in line in the screening process. If you have it, send it directly to the editor's email address too. This is especially true for larger outlets that can receive hundreds of submissions daily.

ReThink Media curates a contact list of the top 100 op-ed editors for our member organizations and we are always available to help you ID the best contact for your pitch. (Contact us if you're a ReThink Media member and would like access.) M+R has compiled an Opinion Page Yellow Pages with the best points of contact for some of the leading newspapers and online outlets.

Craft a compelling pitch. You only have a paragraph or two to convince the editor that you are offering them a compelling piece of content that they are going to want. A persuasive pitch does at least three things. First, it establishes your piece's relevance and import to the outlet's readers. Why do or should readers care and why now? Second, it establishes why you (or the author) are qualified to comment on the topic (e.g. you're a policy expert, you've had a personal experience with the topic, etc.). And last, it provides a teaser of the main argument you advance in your piece. Most importantly, keep it short and succinct—no more than a few sentences.

MuckRack surveyed media contacts about how long they want your pitch to be. Here's what they had to say:

Brainstorm a compelling subject line – without pushing click-bait. Half the battle with pitching op-eds is getting the attention of busy editors. A catchy subject line will adequately summarize your central message while at the same time conveying news relevance. Sometimes that means highlighting the writer's credentials or their unique voice (e.g. "Op-ed: 5-star general says Trump's Defense pick is unfit"). Other times it means leading with news event (e.g. "Op-ed: Why GOP Candidates Should Address Money in Politics at Next Debate").

If you can't think of an interesting headline, there's a good chance it's because your piece lacks sufficient news value.

(Side note: Always draft the headline you want for the piece and use the headline to frame your central argument the way you want. The editor may, or may not, use the headline you provide but you increase your odds significantly.)

Make it clear that you are offering the commentary as an exclusive. Sending your submission to multiple outlets is a quick way to damage your relationships with editors and almost no major outlets will consider a piece that is being submitted elsewhere.

Submit in the body of email, NOT as an attachment. There are few, if any, editors who want to receive an op-ed submission as an attachment. Many outlets actually advise their staff against opening attachments from unknown senders because of security concerns. Eliminate the additional step of them having to open the attachment and paste the text directly into the body of your email – below your email signature is usually a good spot for it.

Make the editor's job easier. Four quick rules: First, put the word count in parentheses next to the title and never exceed the word count. Listing the word count demonstrates that you are following the outlet's rules and lets them know that less editing may be required. Second, make sure to provide links to the author's bio and/or prior pieces they have published. The editor will need to confirm their credentials and you can help make their life easier. Third, always provide extensive contact information. We have fielded calls from editors late at night and/or on weekends and if they need to move edits or decisions regarding your piece they need to be able to reach you seamlessly. And fourth, whenever possible, offer them a high resolution "head shot" of the author. An increasing number of outlets require a headshot, so it's good both to be prepared and to anticipate that request.

Ask for a hard deadline. News cycles move fast. If you give editors too much time and they decline your piece, the news hook may have already passed by the time they get back to you and you won't have the opportunity to submit it elsewhere. On the flip side, you don't want to come across as overly pushy and give them an unrealistic deadline for reviewing your submission.

Be honest. Try: "Given the relevance of this piece to today's news, I would greatly appreciate if you were able to give us an expedited yes or no so that we have a chance to explore other publishing options this week. Can you let me know by Wednesday? I appreciate your time and consideration."

Track email opens. Apps and extensions like Sidekick and Streak that track email opens and clicks on emails sent via Gmail and other email clients are your best friends when it comes to op-ed pitching.

Tracking the email will give you a better sense of the best way to follow up. If they haven't opened it, you can potentially try a new subject line in your follow up email to grab their attention this time. If they opened it only once but still haven't responded hours or days later, you might try reformulating your pitch in the follow up.

Alternatively, both of these circumstances could signal the time try a different outlet. On the other hand, if they've opened it repeatedly, a gentle nudge with one more reason why this is the prefect op-ed for them could be the right approach.

Don't be afraid to follow up. Usually the next day is best, unless circumstances require publication the same day. This is especially true when you know your submission hasn't even been opened (because you tracked it!). Sometimes that can be the only way to make sure your submission is read.

Move on and try again. If your deadline has passed, it's time to move on. If the editor still hasn't opened your email or opened it but didn't respond, it's time to move on.

Be sure to tell the first outlet you've pitched that you needed to explore other options. An editor who begins work on a submission only to later find out that it is no longer available will be angry and a potential relationship will be blown.

Research a new outlet. Determine the best contact person. Polish and update your pitch. Refine your subject line. And hit send.