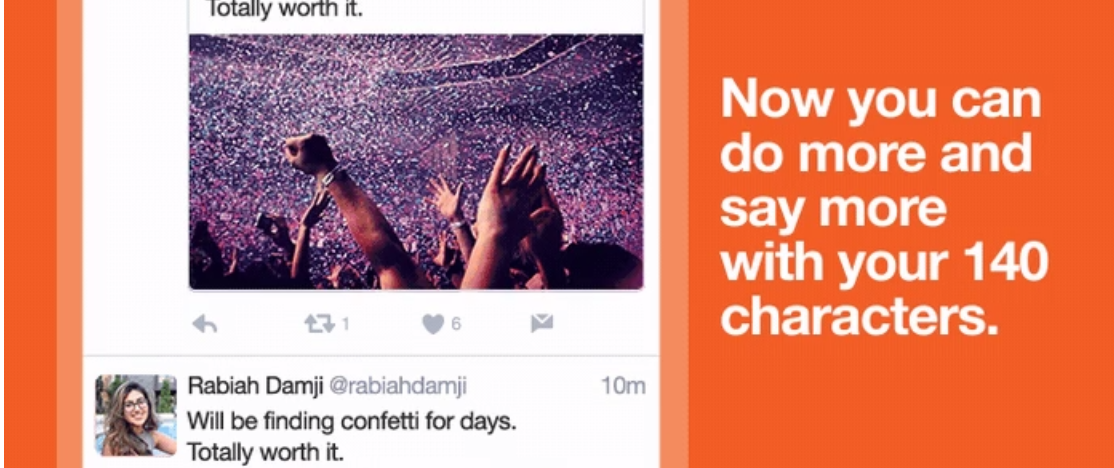 Twitter Update: Now You Can Say Even More in 140 Characters
September 19, 2016 - 11:08am
Uploaded photos, videos, media, and quote-tweets no longer count toward 140-character limit
A quick update for all of our Twitter users:
While Twitter had announced last May that it would soon roll out an update that would change which content types are included in its notorious 140-character limit, the day has finally come.
In a tweet containing an informative, engaging, and colorful GIF (a great way to capture your audience's attention and boost your engagement), Twitter announced that photos, videos, and media uploaded into tweets will no longer count against users' 140-character limit.
Additionally, quote tweets – which enable users to add context to someone else's tweet, while keeping the original content with it – are also now excluded from the 140-character limit.
What does this mean for us?
It means that we can say more than ever in our 140 characters. We can add all the nuance needed (that can fit in the tweet), without skimping on engaging content like images or videos. And as you know, engagement with your tweet goes way up if you include an image or video.
Have any tweets that you're excited to share that take advantage of this Twitter update? Quote-tweet them to us at @rethink_media and let us know!