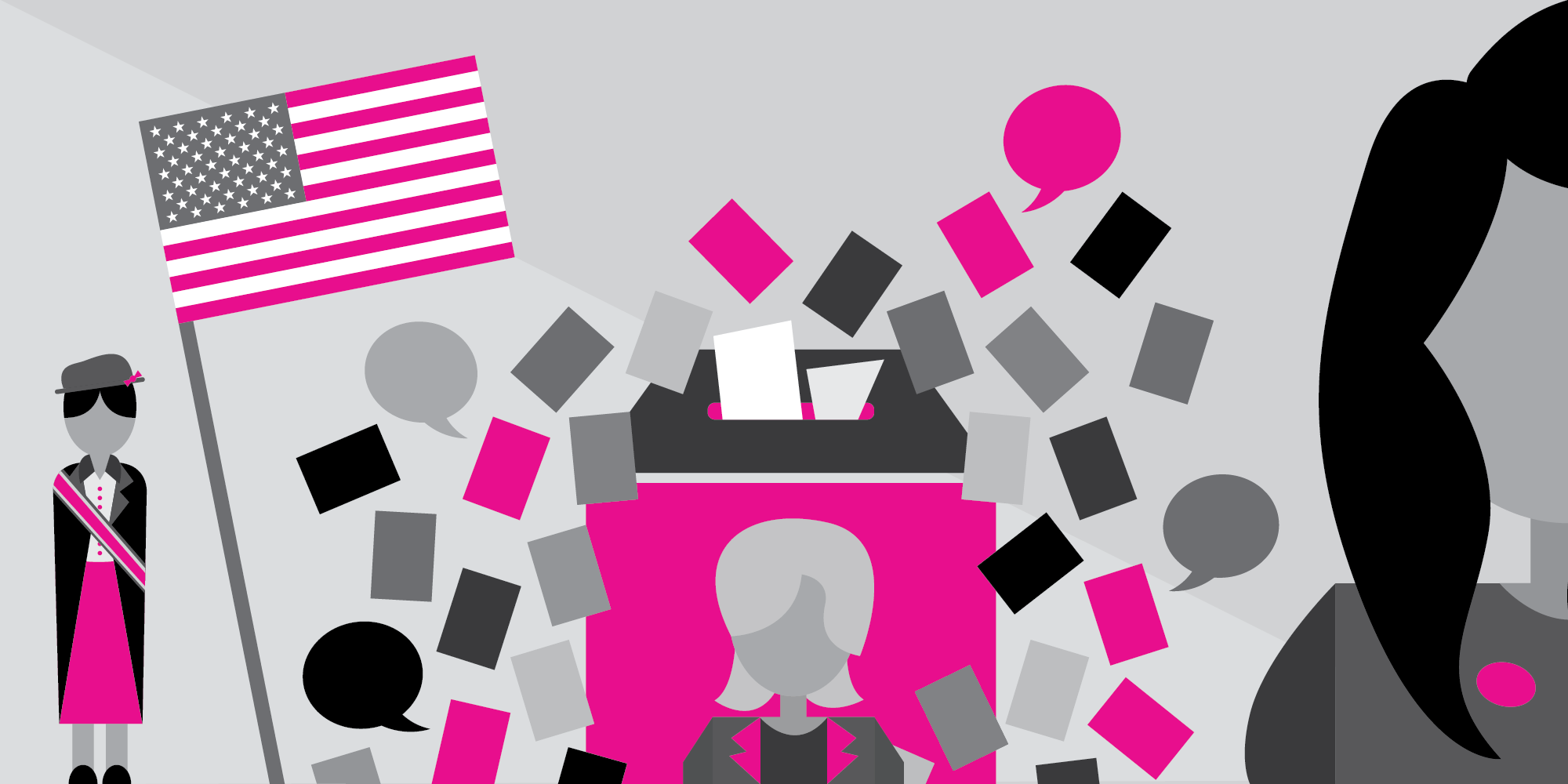 How to Use a Pre-Existing Media Moment to Advocate for Your Issues
This year, we recognized the opportunity and managed to pitch national security as a women's issue. How?
While much of our work at ReThink Media involves developing strategies to respond to breaking news events, a strong communication plan also anticipates upcoming opportunities for engagement.
And despite the nearly constant "holidays" trending on Twitter (think: National Chocolate Milkshake Day or National Dog Day, both of which occurred recently), some of these online moments are great opportunities to promote our issues.
A perfect example is Women's Equality Day, August 26, a Congressionally designated day to commemorate the passage of the 19th Amendment (and obviously much more substantial than National Donut Day – no offense). On this day, much of the online conversation promotes important issues like equal pay, flexible working hours, and other topics critical to women's empowerment and success.
This year, we recognized the opportunity and managed to pitch national security as a women's issue. How?
Here's how it went down.
The Idea and Background
When days like #WomensEqualityDay trend on Twitter, we can engage audiences outside of our existing community and widen exposure to our national security work, potentially reaching an exponentially larger audience. The reach of a typical post (even including a general hashtag or Twitter handle) is usually between 1,000 to 2,000. The reach of a post with a trending hashtag like #WomensEqualityDay, on the other hand, can range anywhere from 10,000 to 40,000.
Elevating the words of women experts in the field—including female defense reporters who do incredible work writing about our issues—while simultaneously pointing out that our voices are often overlooked, provided a unique angle to the issue.
Plus, it was an authentic way for us to participate in and add value to a nationally trending conversation.
The Plan
We sent a listserv email to the organizations and experts we work with, highlighting the opportunity and providing links to resources including:
The hashtag to include with every tweet: #WomensEqualityDay;
A Twitter list we created of women experts in the field;
A reminder to all organizations to promote their female colleagues' work;
Sample Tweet ideas; and
A Twitter list of national security reporters.
Then, we sent a direct message via Twitter to see if other groups would be willing to amplify the tweet we'd pinned.
This both modeled on-message content and served as a reminder to our community about the campaign.
What did we see?
We got a ton of great engagement from folks in the community and appreciation from both women experts and journalists in the field.
Many women who work in national security have experienced being one of a few women in the room, or a lone woman on a panel, and our effort to promote their words and work resonated.

How to Ensure Success for Your Next Opportunity
For the next media opportunity you face, there are a few points to keep in mind:
Inform a wider universe of groups and experts. This allows more people to weigh in and take advantage of the moment.
Make sure you have adequate graphic/ video content to boost engagement (See our blog post about why images improve Twitter engagement).
Encourage individual experts to use the opportunity to pitch themselves to members of the media. As long as their work was in the spotlight, it's a prime opportunity to showcase their work and develop relationships for future coverage.
But this was a unique and important opportunity to highlight the excellent work of women in the national security and foreign policy field, and an experience we'll use to build upon in future campaigns.