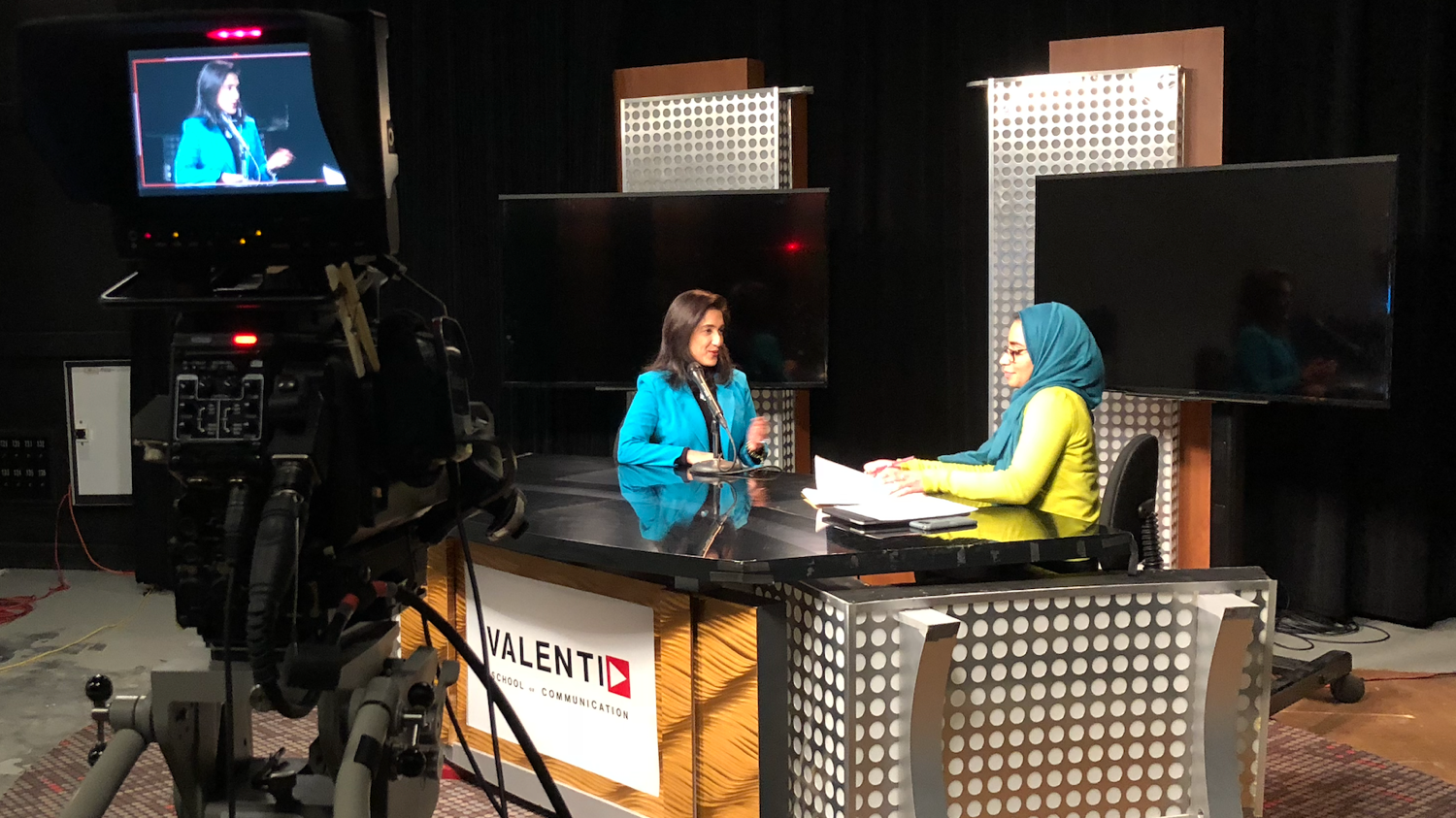 Our Signature Spokesperson Training Gets Results: A Case Study
Over the course of the past two years, we have trained more than 200 people through this initiative—more than 60 percent of whom are women
After we identified a need to train more spokespeople—including lifting up the voices of women in our sectors—to speak to their lived experiences and tell their own stories, we developed what has become one of our signature trainings.
Before the coronavirus grounded our flights and prohibited us from group gatherings, these training sessions were two full-day sessions, where attendees learned about news values, developed stronger expert profiles online, and practiced on-camera interviews, amongst other skills. Then, we would continue to work with our trainees through office hours, developing and editing content, and regular engagement and pitching. (Since the pandemic hit, we have shifted to a virtual spokesperson training series—occurring weekly throughout the summer—in addition to the individualized office hours and content work.)
Over the course of the past two years, we have trained 215 people through this initiative—more than 60 percent of whom are women.
One of our star participants, Zahra Jamal, the Associate Director at Rice University's Boniuk Institute for Religious Tolerance, has continued to refine her communications strategy and has leveraged her work into real results. We first trained Jamal in Houston in 2018, and have continued to work with her since on building her media presence.
For instance, we worked with Jamal to improve her expert profile online, develop content to pitch and find news hooks to tie it to, and to prepare for on-camera interviews.
In fact, in the past two years, she has:
Published a

featured piece for Foreign Policy magazine;

Published

a letter to the editor in the New York Times;

Published

an op-ed in The Hill;

Been interviewed for

an article on Slate;

Landed her first ever TV news interview (live at that!)

on BBCWorld News;

Appeared in multiple public service announcement commercials for the city of Houston; and

Has been followed on Twitter by top journalists/editors.
Just last month, after connecting her with a journalist at Slate who was writing about the consequences of the coronavirus on hajj—and following the advice we lay out in our post on generating more coverage for your media hits—we encouraged her to thank the reporter and retweet the article on Twitter.
As a result, two additional religion reporters followed her on Twitter and a BBC producer reached out to her to do a live interview for BBC World News. The segment aired both on BBC World (with 101 million listeners per week) and CBC Radio One (with 7.7 million listeners per month). It also reached 7,300 people through Jamal's social media posts.
Firdaus Arastu, senior communications associate with ReThink's Rights & Inclusion team, prepped Jamal for the interview—including camera set-up, lighting, sound, and talking points—and coached her on the producer relationship.
"Thank you for believing in me and helping me believe in myself," Jamal said after the segment. "I am so grateful, as a woman of color and religious minority, to finally have the training and chance to amplify my voice despite its co-optation by others for decades."
"Firdaus, I am convinced you are an angel sent to help us marginalized voices have access to the mainstream," she said. "I believe the true success of your model is the 1-1 coaching, following the training, when opportunities arise. Without that, I would be lost."
Want to hear from even more of our training participants? Watch this video about why you should participate in our signature spokesperson training program.
Are you ready to request a training? Learn more here.