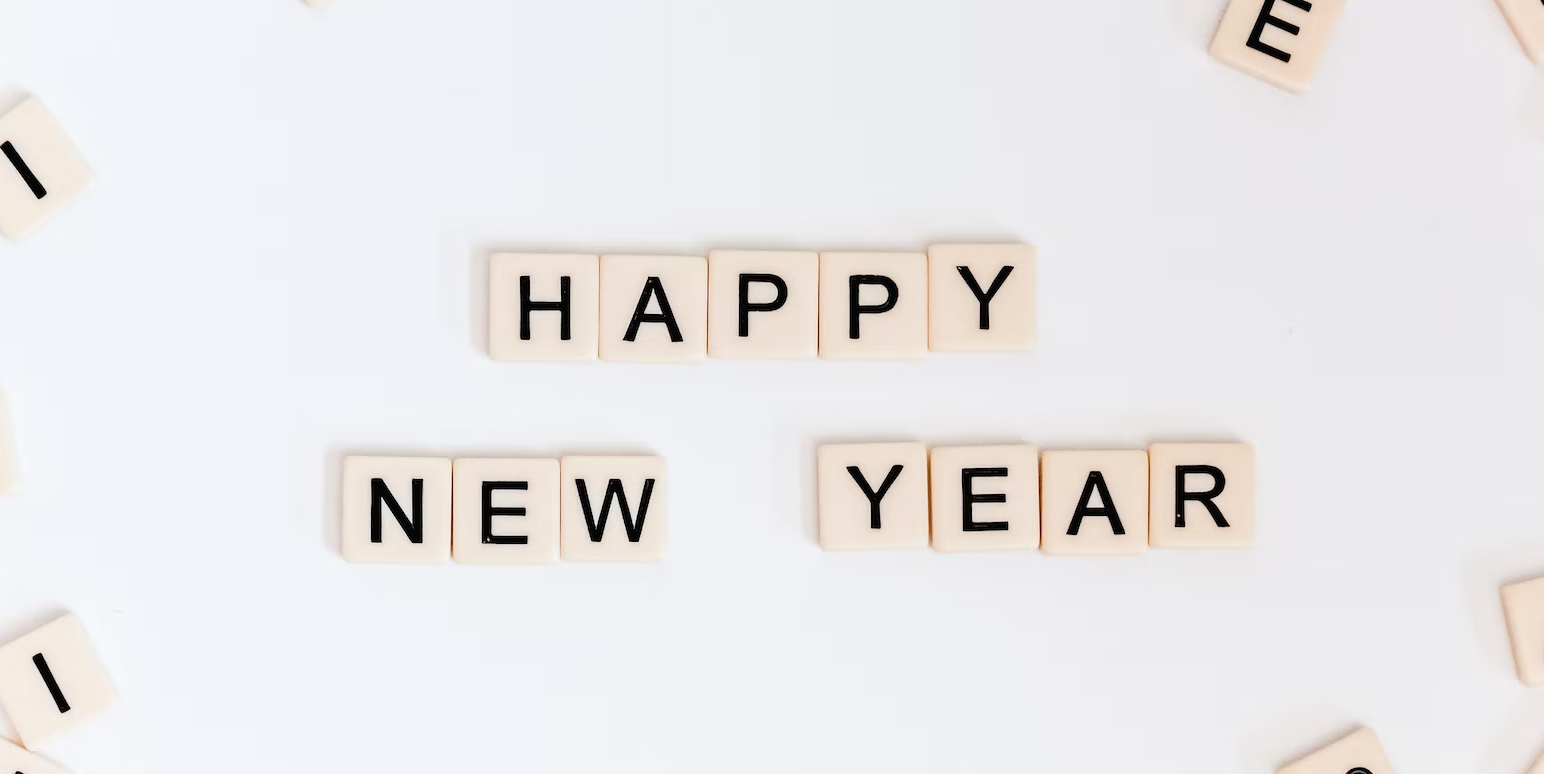 New Year, New Me(dia): Making your media mark in the new year
Zeroing in on your New Year's Media Resolutions for 2023
Clichès notwithstanding, the new year is an important opportunity to reflect on our successes over the past year and consider how to capitalize on them in the next. After all, resolutions rarely fail for lack of genuine interest in achieving them. Rather, we fall into one (or many) traps: we make too many, or set unrealistic timelines; we don't meaningfully track or check in on them; and, more often than not, we create them without committing to a plan to make them happen.
Last year, ReThink published a blog post on how to level up your communications strategy and skills in the new year. This year, let's zero in on media goals. Specifically, setting New Year's Media Resolutions: your goals for the first quarter of 2023 to write, pitch, and place op-eds, and to do so with an achievable, scalable plan that integrates writing into your regular work routine.
MAKE YOUR RESOLUTIONS
While setting your goals for the new year, consider smaller, specific objectives that you can reasonably achieve in the first quarter of 2023. There are several ideas below for inspiration, based around our favorite "classic" resolutions. By the end of March, what would you be most excited about having accomplished?
Learn something new. This could include exploring a new media format, like a video op-ed, TikTok campaign, or even a Twitter space.

Travel to new places—like a new outlet! Make a plan to elevate the impact of your media hits by researching and pitching to outlets with higher engagement or new audiences.

Make new friends. Branch out and ask someone to co-author a piece to offer a new, interdisciplinary lens on one of your issue areas. Or, how about collaborating with another organization on an upcoming media campaign?

Cook up a healthier (news) diet. Looking to write an op-ed but not sure how to fit it into the news cycle? Think about updating your news "diet" to stay connected with important anniversaries, upcoming bills and hearings, current events and pop culture, and even other writers' op-eds (you may want to jump in with a quick response piece!).
Make Your Resolution Stick
Creating your media action plan
Before you begin writing, consider the following steps to help you write faster, boost your public credibility, and think strategically about elevating your media hits. The main question you'll want to ask: What do I need to do, prior to getting published, to be best positioned for successful placement and engagement?
Create a timeline: Set regular check-in dates to evaluate your progress. You can use ReThink's Media Resolution worksheet to set bite-sized deliverables and note colleagues that can assist with your goals and help keep you accountable.


Update your expert profile: Some journalists will be more inclined to interview you, and opinion editors may find you more credible, if you already have significant media visibility. Take the time to rewrite your Twitter (or other social) profile, pin a tweet that's relevant to your work, and update your staff bio to highlight your most recent media hits.

Compile your resources: With a relentlessly evolving news cycle, it can be difficult to produce a media hit while the news is still timely—often, within 24-48 hours of an event. Keeping relevant statistics and public opinion polls on-hand may help you write more quickly when the moment strikes (ReThink's weekly "Flash Findings" may be a helpful resource). Reading through relevant resources, like ReThink's top op-ed advice and tips for boosting engagement on TikTok, can help you respond with speed and confidence.

Review news values: Keeping up with timely updates on your issue area will ensure that you stay on top of relevant media hooks. After refreshing your memory on news values, ReThink's daily clips, calendars for relevant anniversaries, and morning newsletters are great tools to help you find opportunities to write. Also consider looking outside of your issue area for a hook—newsletters and social media accounts that focus on pop culture, for instance, might give you a good hook to identify a celebrity connection, an odd bedfellow on an issue, or to connect a national issue to a local event. Sign up for clips from ReThink's teams:
Scale your media goals: If your overall goal is to place a piece in the Washington Post, you'll increase your likelihood of success by developing a portfolio of prior publications that demonstrate your credibility. For your New Year's Media Resolutions, consider setting a goal of pitching one piece per month (or every other month), with each objective targeting a different outlet with an increasingly large readership.
Following through on your resolution
Once you've put together your plan and laid a foundation for success, it's time to write. For your first quarter goals, think about ways to center preparation, consistency, and accountability.
Create writing time—and stick with it! We've all been there: in a week filled with back-to-back meetings and grant deadlines, setting aside time to write can seem like an impossible task. For the first quarter of 2023, commit to a consistent writing schedule. Identify the time of day that you are the most productive, days of the week that generally have fewer meetings, or even collaborate with colleagues to host a regular "writing group" to hold one another accountable.

Prepare your pitch: Understand how you want to pitch your op-ed and compile a list of backup outlets to reach out to, in case your first choice passes. Emphasize that you are offering your piece "exclusively" to the outlet—meaning it's sent to one outlet at a time—and in its final form (although it's always good to note that you're open to edits). Remember that pitching to a second or third outlet may require tweaking your piece and pitch to align with the outlet's submission requirements, tone, and audience.
Bragging about your smashing media success
You've planned ahead, pitched your piece, and it was accepted: congrats! But like any good resolution, you'll want everyone to know that you actually stuck to it this year. Take a few minutes to make a plan to promote your work once it's published. From preparing social media posts, to sending your piece to morning newsletters, to reaching out to radio or podcast programs, you'll want to be ready to amplify your product. ReThink's 12 tips to promote your op-ed and elevate your recent research will equip you with the tools you'll need to turn your resolutions into reality.
no new years resolutions. it is the circumstances turn to improve

— Sarah Lazarus (@sarahclazarus) December 16, 2021
Whether you love them or love to hate them, a resounding truism of New Year's resolutions is that few people are successful at following through on their January 1 dreams. And while it would be nice for the world to consider improving itself this year, that's not likely to happen without the hard work of all of you folks—those pushing local governments and national institutions to be more accountable, innovative, and just.
So, as your colleagues take time off and workdays become quieter, set aside an hour or two in your calendar to build out your goals for the new year. Learn something new, travel, make friends: whatever your goal, your new me(dia) is only a few steps away!